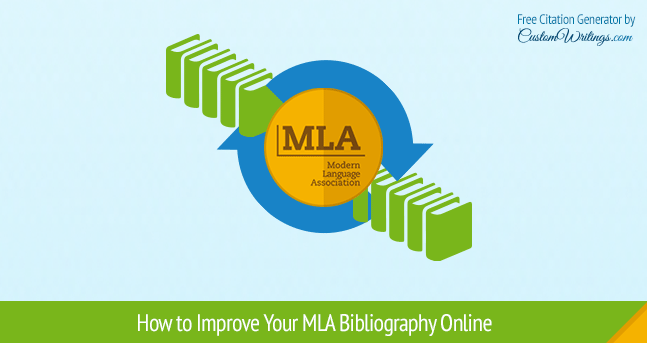 Writing bibliography for a college paper can be nerve-racking. The process is overwhelming and the formatting – particularly MLA – is too detailed. It's literally impossible for a student to know the rules of the style by heart. Thank God the internet was invented! Believe it or not, there are online tools that can help improve your MLA bibliography. It's all about making smart choices. Here are some guidelines you might want to take into consideration.
Look for Online Guides on MLA Formatting
 There are lots of sources online that you can use to format your bibliography in MLA. Free Citation Generator provides students with excellent tools to perform an ethical and credible research. It offers advice on how to cite papers in MLA, including books, chapters from books, encyclopedias, journals and more. Go to Free Citation Generator and it will help you make any source a correct citation for your paper's bibliography section, and get to know more about MLA by checking out the quick guide available. Another credible website students should check out is Purdue OWL. Stay updated with the newest changes of the MLA format and use the site as guidance for your bibliography; it will help you cite books with one or more authors, but also websites, journals, newspapers and more.
Search for Templates and Examples with Detailed Explanations
Crystal clear examples are an excellent way of improving your current skills at writing bibliography for your college paper. The web is a vast pool of valuable resources, and it shouldn't be ignored. Some excellent examples of MLA bibliography:
Contact an Assistant or Proofreader
In some cases, an MLA bibliography online might not be enough. If you're still having doubts, the best thing that you can do is consult with an assistant or proofreader. Make the bibliography following the guidelines mentioned above, and then ask for help. A professional can help students spot errors they didn't even know existed.
Use Google Docs
Google Docs can make writing bibliography in MLA a lot easier. Many students use this free writing tool, but very few know about its hidden features. Here's how it works:
Use Google Docs to open a new document, and then click on Tools>Research. To get there faster just type 'Ctrl+Alt+Shift+I".
Next, open the essay or paper you want to cite and select '"Scholar" from the Search bar. Begin searching by author or keyword.
Choose the paper or study that you need, and the click "Insert" or "Cite as footnote".
"Cite as footnote" is a feature that will create you the perfect footnote at the end of your paper. "Insert" helps to cite. Now click the arrow (which is right under the Search bar) to choose your format (in this case, MLA).
Last but not least, turn to the web and visit the above mentioned Free Citation Generator. The tool supports all formatting styles, not just MLA, and it will surely be of great assistance when writing bibliography.