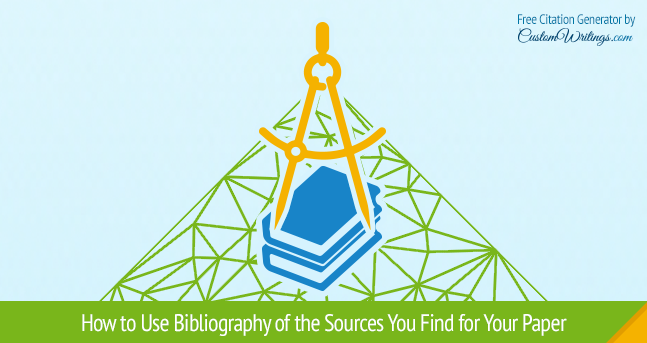 A bibliography for a college paper, whether thesis, dissertation or essay, is not just a list of "works cited" at random. The materials used to craft a paper must be drawn from reliable sources (books, journals, articles, etc.). The guidelines for writing a bibliography vary. It depends on the style and format used (APA, MLA, Chicago or Harvard).
How can a bibliography help students find more sources for their paper? Where can we find bibliographies that can help us give a boost of quality to our thesis? Believe it or not, most trusted books, articles, documents or journals you've read online have a bibliography at the end. That bibliography can greatly help you understand the formatting required when citing your own sources, and it can also offer more information on the same subject from different sources.
Formatting Example
When it comes to formatting annotated bibliographies and citing sources, many students can't seem to fully grasp the rules. APA, MLA, Chicago and Harvard are 4 styles that may have similarities. However, they're different in structure. To help you understand them better, you can draw some inspiration from well-crafted bibliographies. The best examples are at the bottom of medical journals, research papers, documents and informational articles; which will help you understand different formatting styles a lot easier, and without having to check APA or MLA manuals every five minutes.
Relevant List of Sources
A research paper's bibliography can easily be used in your own paper. That research paper doesn't necessarily have to match with the subject line of your essay or thesis; however, it should be at least relevant so that you can use the bibliography and adapt it to your paper. A well-crafted bibliography may feature tens of sources. At least some of them might match with your own paper.
Once you've selected the books, journals or articles that complement your paper, move forward and start conducting the research. Don't forget to take notes on the formatting too. Some papers may be cited in APA, whereas others can be in MLA or Harvard. To spot differences, you must at least know the general rules involving these styles.
Authors Who Have Studied Your Topic
When writing an academic paper, you need to consult the works of people who study or have studied your topic. Moreover, you have to choose "reliable" scientist who give truthful and factual information. It is difficult to do so nowadays because of the abundance of the information on the Internet from the so-called "experts". However, if you find the leading works in your field, you can consult their bibliographies to find out who have explored your topic, what their nationalities are and what they have discovered.
Let's face it! Writing an essay or research paper for college can be challenging. But what's even more challenging is a bibliography at the end of your paper. Fortunately, you no longer have to spend hours formatting references because there's a tool that can help you out. Free Citation Generator is meant for all students struggling to write papers for college. Select the formatting style, add some basic information (name of the book, author, publishing location, year of publishing, page number, etc) and let the generator do the rest.