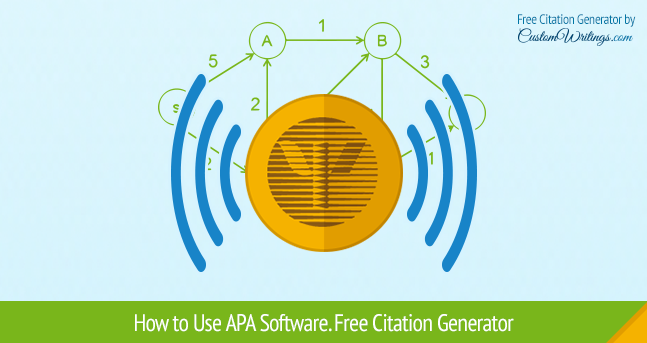 APA (American Psychological Association) citation style is commonly used to cite sources when writing a paper. The style is currently on its 6th revised edition and 2nd printed manual; it provides crystal clear examples for general APA papers, endnotes & footnotes, in-text citations, research papers, and references pages. APA is one of the most difficult formatting styles for college students, and if you can't master the manual, you'll most surely make mistakes.
The good news is you don't have to know the APA manual by heart to nail down the APA formatting style. Free Citation Generator is here to help. This online guide is easy to use and understand, thus it will save you a lot of time when writing papers. Here's how Free Citation Generator works.
Format Style
Start by selecting the citation style for your paper. It can be MLA, APA, Harvard or Chicago. If you don't know which format to choose, check again the instructions given by your professor. After that, move on to choosing your preferred source type.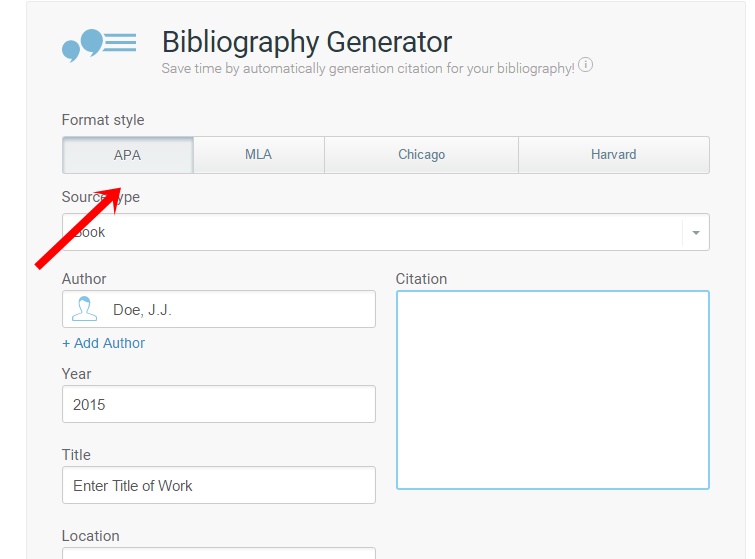 Source Type
Next, you are given a source type and you'll have to make a choice. Keep in mind that citations taken from books, newspaper articles, audio podcast, streaming video, or any other online sources come with different formats. Choose the right one for your paper.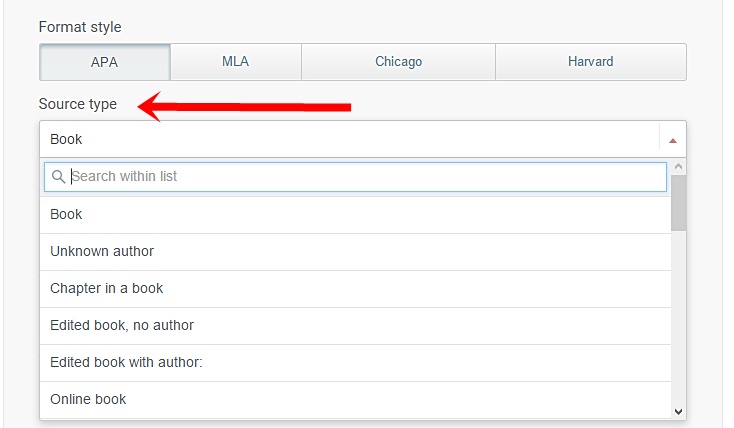 Source Details
After you've decided on the format style and source type, it's time to choose the name of the author or editor. Then select the name of your source (books, e-books, newspaper, kindle, etc.), publishing year and location, publisher name, page number of the source, website (if any), and any additional information you can find based on the formatting and source type.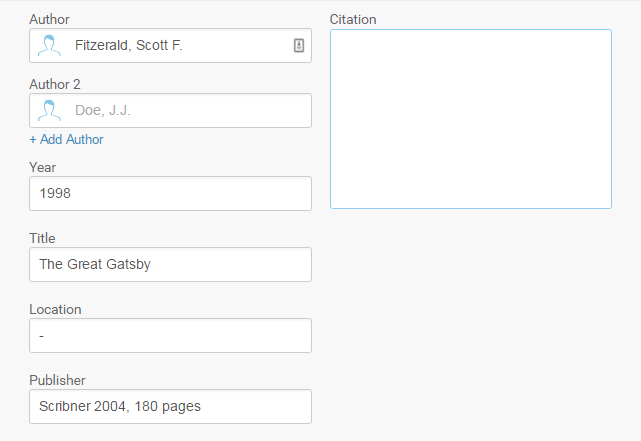 "Generate Citation" Button
Now you're all set to generate your citation. All you have to do is tick the blue box that says "Generate Citation", and you're done. As opposite to adding citations and references manually, this free online tool is a lot easier to use. It will make your bibliography look professional and well-researched.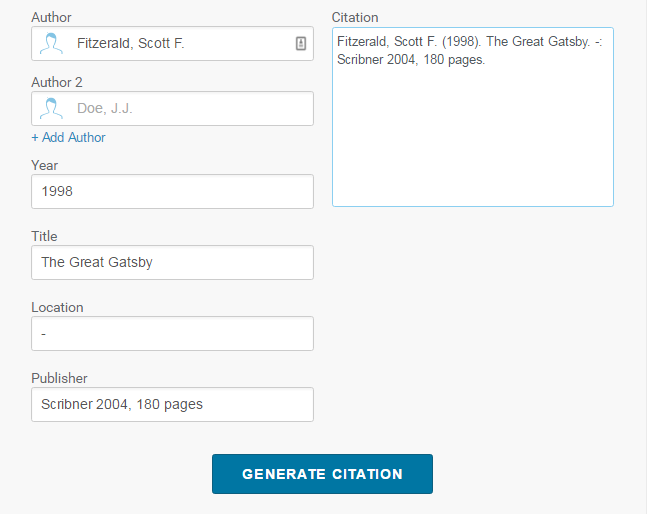 Using Free Citation Generator is extremely easy. This online APA software free tool will help students understand different formatting styles a lot faster, not to mention that it will also help them write properly-cited papers in due time. Adhering to a deadline can be extremely tough for college students who are always on the run. Furthermore, understanding the APA style and knowing the manual extremely well takes a lot of time, time that many students don't have. With Free Citation Generator, citing sources is effortless. All you have to do is to choose a format, source type and write down essential information about your source, whether it's a book, e-book, newspaper letter, and more.