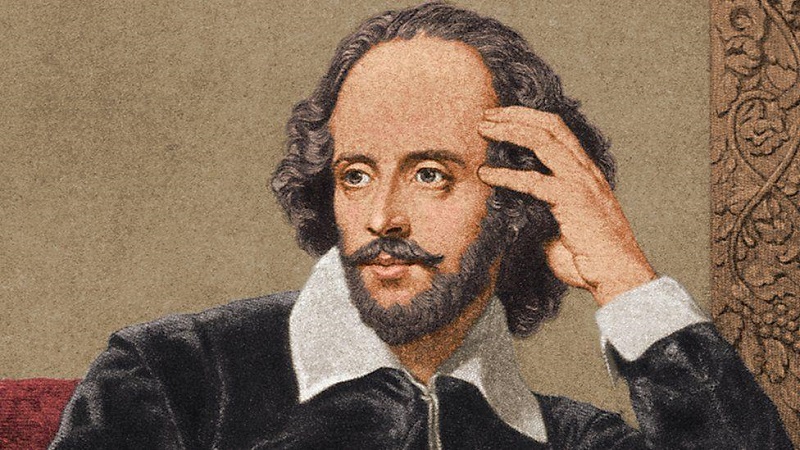 We guess every modern person with education knows who William Shakespeare is. This famous playwright remains popular at all times and so no one is surprised that he and his masterpieces are studied at schools, in colleges, and universities. Students are assigned to write crowds of essays about him or his plays. However, some feel confused when they have to pick essay topics.
This process may require a lot of time and the choice may be wrong all the same. Accordingly, many students look for custom writing services. They have qualified experts who generate relevant topics in all educational directions, including Shakespeare essay topics. In case you want to cope with this preliminary stage of writing on your own, read this informative guide. It provides smart tips and tricks that help to define how to pick great topics. Besides, it offers a dedicated list of ideas for essays about William Shakespeare.
Make allowances for the next suggestions:
The phenomenon of Othello in world literature.
The issue of racism and its consequences in Othello.
The role of faith in Macbeth.
Why did Macbeth quicken his own death?
The hidden symbolism in William Shakespeare's plays.
King Henry V has outstanding leadership skills.
The role of a fool in King Lear.
What are the typical features of all William Shakespeare's plays?
Analyze the parent-child relationship in King Lear.
The importance of women in Cleopatra.
Why did Shakespeare like historical motives?
The purpose of all mystification in Macbeth.
How did political motives influence William Shakespeare?
Did William Shakespeare even exist: all popular theories on the matter.
Why are so many plays of William Shakespeare filmed?
The most important character traits in King Duncan.
Why is 'Romeo and Juliet' a popular play?
The role of women in William Shakespeare's plays.
The most interesting biographical points about William Shakespeare.
Tragic love in Romeo and Juliet: what made them die?
The presence of ghosts in Hamlet and its role.
Why is death present in so many plays of William Shakespeare?
How could Macbeth escape his faith?
Ambition as the main driving power in Macbeth.
Who can write plays better than William Shakespeare?
If William Shakespeare was alive – what would you ask him?
Your attitude towards Macbeth.
The main driving powers of Hamlet.
Do you justify killing in Hamlet?
What role does the witch have in Macbeth?
These are very popular and relevant topic ideas about the famous William Shakespeare. Use any of them to disclose interesting problems because this author embraces very important things we face daily. You may also use our concept as the basis for your own relevant topics.
Still struggle to write a perfect paper? Leave it to professionals!
| Year | Event |
| --- | --- |
| 1564: | William Shakespeare was born in Stratford-upon-Avon |
| 1582: | Shakespeare married Anne Hathaway |
| 1583: | Shakespeare's first child, Susanna, is born |
| 1585: | Shakespeare's twins, Judith and Hamnet, are born |
| 1593: | Shakespeare's first printed poem, Venus and Adonis, appears |
| 1594: | Shakespeare's first printed play, Titus Andronicus, appears |
| 1597: | Shakespeare purchases New Place in Stratford-upon-Avon |
| 1599: | Shakespeare's acting company takes down its old theater and uses the timber to build the Globe |
| 1609: | Shakespeare's Sonnets appears in print |
| 1616: | Shakespeare writes his will; Shakespeare dies |
Choosing a Good Topic
No matter what discipline or essay type you deal with, the formation of a topic is commonly the same. There are certain tricks to follow, which help to choose a relevant issue. A topic generation should pass several stages. Take a look at the stages of choosing a good topic:
Do the primary research. First, you should research the direction you write about. In our case, it is anything popular about William Shakespeare.
Check the options. Secondly, try to define what issues are the most sought-after among people. You are supposed to understand the desires and preferences of potential readers. Afterward, make a list of many good ideas to cover.
Brainstorm possible concepts. After you gather a few ideas, start to brainstorm each concept. For example, you get a central idea – death in the author's plays. Write down all the concepts that may be related to it. These may be motives, feelings, strict circumstances, historical or political reasons, and so on. Combine various combinations to get the final title.
Narrow it. You should never choose a topic that is too broad. The meaning of death in the plays may be too large to cover. You may specify it to a certain masterpiece or a certain motive.
Research the final version. The last stage is to do research by using the final title. Perhaps it needs some adjustments because you lack the evidence. Another option is that you find something special that will make you change the title at least a bit.
You may write about any of Shakespeare's best 5 plays.
| Play | Year of publication |
| --- | --- |
| Romeo and Juliet | 1594 |
| Othello | 1604 |
| King Lear | 1605 |
| Macbeth | 1605 |
| Hamlet | 1600 |
Consider Professional Aid
Perhaps our tips and lists are not enough for you to understand how to form good topics. We have another recommendation for you. Consider using the help of custom writing companies. They have hundreds of skilled and experienced writers who can easily complete any academic requirement.
Of course, the creation of relevant topic ideas is one of their common talents. Specify your trouble, and the selected expert will generate as many examples as you require. The topics will be relevant and interesting to read and cover. Besides, the prices are commonly quite cheap and affordable.
Wrapping Up
William Shakespeare is one of the most popular and fascinating writers in world history. Children will study him and his masterpieces even 300-500 years later. He offers a wide range of issues to discuss. Make use of our list and check the similar ones to find great topics to cover and thus write a great essay, research paper, case study, and other pieces of writing.