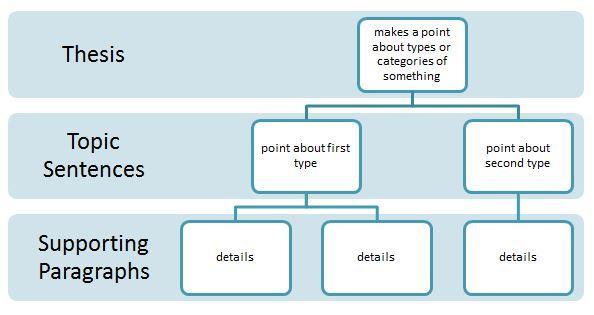 We all know about a great variety of academic papers that must be written in high school and afterward in college. Students have to handle them all and meet various demands for writing. One of the most challenging papers is a classification and division essay. Its main purpose is to check your generalizing and categorizing skills. You should pick certain criteria to divide the selected phenomena into logical categories.
The task is surely challenging, and even the choice of a good classification and division essay topic may become a serious problem for a student. Your topics are expected to be creative and have a certain value for potential readers. If you are not able to provoke an interest in your readers via the topic, no one will read it. That is why you should look for topic ideas on the Internet. There are many topic lists and recommendations for choosing the best ones. Our guide offers one great list.
Classification Essay Ideas for Smart Students
Student life is very easy when youngsters find the right data. We want to help them all, and so have predated a refined selection of great examples of what a relevant topic is supposed to be like. Here are some great classification essay ideas for you:
What products can replace the lack of meat in a vegan diet?
The most useful products for athletes.
Types of therapies in modern psychology.
Types of behavior disorders.
The meaning and diversity of psychological therapies for students.
Describe the most captivating kinds of sports.
The best jobs for students.
The most attractive things to do when you have some free time.
The most effective ways to cope with stress for college students.
What values should a nation develop to reach harmony?
How does music influence modern generations?
The main benefits of using technology in the workplace.
How does technology help student fulfill their academic tasks?
The major categories of people in every society.
The best natural energy alternatives.
Appropriate ways to bring up a child in modern society.
The influence of special media on children.
The worst sides of social media.
What are the most popular social media platforms and why?
How to improve your health?
What methods help to increase your chances to find the job of your dreams?
The most important vaccines every person should surely get.
The role of DNA in the development of a person.
The importance of science for the general quality of life.
Where and how can be used technology?
How to get rid of bad habits?
The reasons for having bad habits.
The main types of black holes.
The role of politicians in forming a happy society.
The most outstanding personalities in the history of the United States of America.
How to Select the Right Topic?
Even if you have hundreds of topic ideas, they may be not enough for getting the understanding of how to select the right theme. Your first task is to research the current trend in the field. If you write about technology, study this niche. Define the main trends and shortlist at least 3 possible topics.
Still struggle to write a perfect paper? Leave it to professionals!
Your second step is to research the shortlisted concepts. Be sure you find enough evidence to disclose your topic entirely. After you define the topic. Create an outline and a thesis statement. Check how they interlink with the selected topic. Perhaps some changes will be required.
| The Main Sections of an Essay | Details |
| --- | --- |
| Introduction | This section provides general facts about the topic, implements an attention grabber, and ends up with a thesis statement |
| Main body | This part develops the main argument of the essay, adds sub-theses, and provides clear examples |
| Conclusion | This section restates a thesis statement, outlines the main keys, and allows you for explaining the outcomes |
Follow these guidelines to know what should be done in every writing section.
Pro tip
To strengthen your skills and knowledge, we want to provide a few tips. These are:
Use only trustworthy information sources.
Create an outline to clarify all the steps in your structure.
Cover one point per paragraph.
Read at least one strong sample related to the topic you cover.
Always edit and proofread your academic papers.
Related Articles
There are many useful articles that are related to the writing of a classification and division essay. We have defined 3 of them because they are written by professionals. By reading their papers, you will understand how to cover this essay type in various industries. Make allowances for the next related articles:
Useful Resources
We'd like to add a few useful resources. They help to handle essays more productively. Consider the next sites:
Wikihow – it explains how to write an essay quickly when you run out of time.
Stlcc.edu – it shows how to deal with citations by providing clear rules of various formats.
Gingersoftware – it offers a useful essay checker to define all the mistakes.
Conclusion
As you can see, you can always find guides similar to ours. We have provided great classification essay topics, and you may freely use them. Besides, you may look for other guides that offer topic ideas for any academic paper.