The attitude towards abortion has always been and still is very controversial. It has, however, changed throughout the history of humanity: for example, it was commonly accepted in the times of Ancient Greece and Rome. On the other hand, he majority of men were against abortion as they felt they were entitled to have a baby. There are a few references to abortion in an Old Testament, where a fetus was perceived rather than an object, not a living being. In other words, there was a law, that if a person causes a miscarriage, he must be punished for that. There are no references to this topic in the New Testament. Later on, abortion in the western world was not considered a crime if done before a certain period, usually before 18-20 weeks. It was a common practice in the colonial America, but was usually kept in secret, as sexual activity before marriage was disapproved by the society. The Abortion Act of 1967 in England fully legalized abortion, but under certain conditions. It states that a doctor has the right to perform an abortion if other two doctors agree that this is done for the sake of the woman. For example, doctors are sure that giving birth to a child will cause physical or mental harm to a woman. Still, there are lots of debates concerning whether abortion should be legalized or not.
The cons of abortion usually include the following facts:
Abortion is a crime. Even if it is a fetus, it is still a process of killing someone who deserves to live.
Abortion can often lead to serious complications, injury to the uterus or cervix if done by unskilled doctor, or serious infection.
Some of the factors, including the above mentioned complications, can lead to a risk of not being able to become pregnant again.
It is a stressful and unpleasant experience, and a person can feel depressed and guilty for the rest of the life.
On the other hand, there are facts that prove that abortion is legal and should be done in certain cases:
Only a woman who is pregnant has a right to decide whether to do abortion or to keep a baby, provided she is of sound mind. Neither doctors, nor anti-abortion activists will have to take care of a baby, but it is a woman who has to decide whether she is capable and ready for that.
The current stage of the medicine development enables doctors to detect any possible problems that a woman can have while giving a birth to a child. So, if doctors are sure that giving a birth to a child can be dangerous for a woman, they may convince her to make an abortion.
The similar situation is with a baby. If doctors diagnose that a baby is very likely to have a disease after birth, a woman has to decide whether to make an abortion or to give a birth to a child, who can later on suffer for the rest of it's life.
If a woman got pregnant after a rape, then having an abortion is a way to get rid both of an unwanted baby and the psychological trauma after such a dire experience.
There will probably never be a clear answer to whether abortion should be legal or not, whether it is morally right, or if it is the biggest crime a person can commit. Anyway, people have to deal with someone else's life, one of the most valuable things a person can have, so it is necessary to think carefully and consider every detail.
Still struggle to write a perfect paper? Leave it to professionals!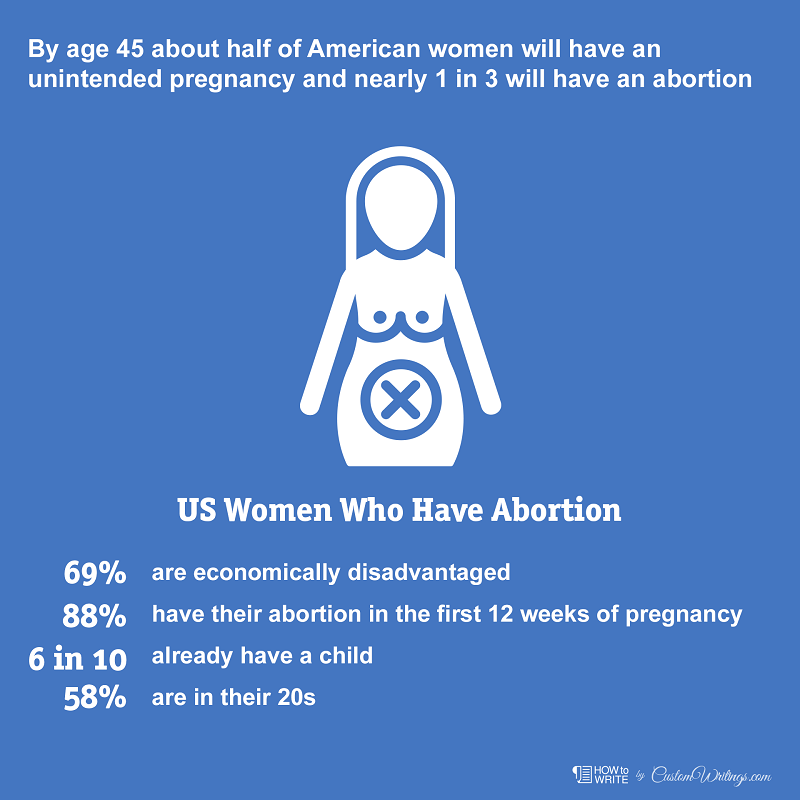 Tips on Writing a Research Paper Introduction on a Controversial Topic:
To write a good introduction, you have to provide the readers with clues to what the paper is going to be about.
Stay close to the point and keep the introduction short.
As your topic is controversial, make it clear what position you take on the matter.
Make sure that you conclusion and introduction coincide. Re-read the introduction and conclusion and compare them.