Writing a logistics essay is one of many other assignments students need to write if they want to hold a degree. They have this writing assignment because it helps them to understand the key principles of transporting things such as goods to the place where they are needed. Besides, this type of essay can be required not only of those who major in Logistics, but also of those who study Business Management, Supply Chain Management, or even Business Technology since these fields may include the rapid transportation of products as an effective strategy of running a business. So what to do if you're assigned with logistics essay writing? Keep calm! Yes, you'll need to make considerable efforts to achieve the desired result – an A/A+ paper.
Different aspects of logistics can be offered you to write on in your essay. Logistics learns the processes of organizing product distribution and creating plans that ensure effective product placement. Besides, you can draw on international and domestic transportation, shipping, and logistics systems. A significant number of students from different directions should write this type of essay with the aim of strengthening their skills in logistics and inventory management. What is more, since the logistics essay is one of the forms of academic essay, you should strictly follow its structure to receive a high mark. In the meantime, know:
How to choose a topic relevant for your essay writing;
What types of essays exist in the academic field;
How to get started writing a logistics essay, etc.
How to Choose a Topic So That It Will Be Interesting to Write on
This part of writing a logistics essay is very important because the success of the entire paper depends on a topic you choose. It can be explained by the fact that if you select a broad topic, your essay will be too general. Therefore, you should choose the topic for your logistics essay carefully. Usually, your professor may provide you with a list of topics. Alternatively, you have to choose a good logistics essay topic on your own. The following fields of logistics are appropriate for your future essay:
Supply chain strategy;
Global transportation;
Warehouse management;
Materials handling;
International logistics;
The topic of your essay should correspond to your level of knowledge. For instance, if you choose to describe the central principles of logistics, you have to present the basic concepts of product distribution, methods of transportation, and traffic management techniques. Besides, you can also draw on protective packaging, inventory control, and customer service. On the contrary, if you select warehouse management as the topic for your logistics essay, you will have to show how to manage changing logistics systems or how to implement changes in order to create a more efficient process. As a result, one may state that the second topic is much more complicated than the first one, and as a consequence, it requires much more efforts in order to precisely cover all its aspects.
Need help with your paper?
Try our all-in-one writing toolkit and get everything you need for free!
Try free writing toolkit
Moreover, there is a method that is likely to help you to choose a topic for your essay – brainstorming, which is a multifunctional technique that can not only assist you in selecting a topic, but will also help you organize and plan the entire essay. The central idea of this technique is to get as many thoughts as possible down on the paper with the help of timed writing sessions. In general, in order to save time, you may organize your ideas using a list or bullet points. When you have been just assigned to write a logistics essay, you start thinking about possible topics, and therefore, you should start brainstorming in that second. When you have finished writing your ideas, you have to peruse the list of ideas and choose the most interesting of them.
What Types of Essay You Can Be Asked to Deal with
Before you start writing the essay, you have to select the manner of presentation of the selected topic. Since there are plenty of essay types, the information can be conveyed in different ways. Commonly, there are four types of logistics essay, in particular descriptive, definition, compare/contrast, and argumentative.
1. Descriptive Logistics Essays
This type of essay requires you to describe the concept, method, or strategy of the selected subject. Therefore, you should create a written account of a certain experience. If you choose "International logistics" as your topic, you should describe the concept of international logistics, and as a consequence, you may draw on general ideas of the system that manages the forward and reverse movement of materials into, through, and out of an international organization. Hence, you should describe each detail of the process mentioned before using a list-like description in order to demonstrate each point. In addition, you can present this system by using the example of some companies that supply their products across the border. As a result, the central idea of this type of essay is to present as many details as possible.
2. Definition Logistics Essays
The definition logistics essay should define the term, concept, or method within the field of logistics by providing a personal commentary of what the particular matter means. Therefore, you should recognize the subject's key aspects in order to start writing definition logistics essay. For example, if you want to define material handling, you should claim that it is the protection, movement, control, and storage of products and materials throughout production, storing, distribution, consumption, and annihilation. In addition, you can define each process mentioned earlier. That is why this type of essay should be accurately detailed and well-explained.
3. Comparison/Contrast Logistics Essays
If you select the warehouse management as the topic subject for the comparison/contrast logistics essay, you may describe the warehouse management in different companies or countries. Therefore, at first, you have to identify and explain at least three primary points two or more companies/countries have in common. Furthermore, you should demonstrate the similarities and differences between the selected points. It means that you have to investigate the warehouse management of all selected companies or countries to provide the reader with relevant and accurate information. Consequently, this type of essay requires in-depth research so that you could be able to support your arguments accurately.
4. Argumentative Logistics Essays
The primary aim of this type of essay is to investigate a topic with the help of collection, generation, and evaluation of evidence, and therefore, at the end of the argumentative essay, you should establish a position on the topic in a concise way. The argumentative logistics essay requires extensive research in order to support each point clearly. For example, if you choose global transportation as the topic for your logistics essay, you may investigate its advantages and disadvantages to suggest some probable improvements. Hence, when you present an argument, you should support it with the help of study or research. Besides, you may conduct an empirical research by collecting data through interviews, observations, surveys, and even experiments. If you choose to perform your own research, you will receive priceless experience and investigate the topic deeper. However, you should inform the professor of your intentions in order to prevent any misunderstanding.
Despite the fact that all of the types of essay mentioned before are different, all of them have some common features and requirements. For example, you have to use a clear and concise language while writing the essay. It means that you should choose the words carefully considering their relevance to describe the object accurately. Furthermore, you should avoid using personal pronouns because it is not appropriate in an academic essay. In addition, each of the essays presented above has a particular structure, which consists of an Introduction, Main Body, and Conclusion.
How to Start Writing the Logistics Essay
The earlier you start writing, the better result you will receive – the truth checked by many real professionals in writing. You may apply the technique which is called brainstorming. With the help of this technique, you will be able to collect all your ideas. Apart from that, when you have finished creating the list of ideas, you should outline the entire paper. Consequently, you will know what to write in each paragraph. As a result, if you apply at least these two techniques, your further writing process will be much easier and faster.
How to Structure the Logistics Essay Properly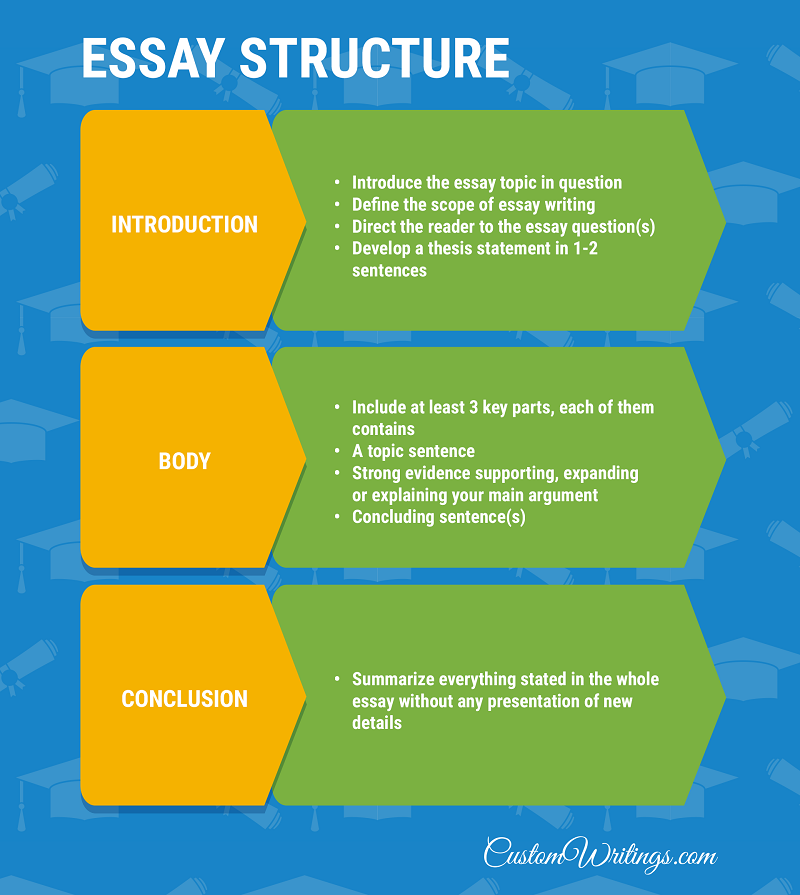 As it was mentioned before, each type of essay has the same structure, which consists of an introduction, main body, and conclusion. However, each essay has its peculiarities; for example, an argumentative logistics essay should contain the bare facts, which are supported by study or research. What is more, each argument has to be described in detail in order to present the selected topic accurately. Usually, an argumentative essay consists of five paragraphs, such as an introductory paragraph, three body paragraphs with some evidence, and a logical conclusion. However, the professor may ask you to write a long argumentative essay to check your understanding of the selected topic. Additionally, you may have to discuss the credibility of selected sources and present various viewpoints on the issue before concluding the essay. Hence, different types of essay have some distinct peculiarities, which have to be considered while choosing the type of logistics essay writing.
Title Is What Your Logistics Essay Starts with
A compelling title is important because it is the first point that every reader looks at. Therefore, you have to create a title which will represent the topic of the logistics essay to the fullest extent. The following titles are good examples. If you want to choose "International logistics" as your topic, stick to the next possible titles for essays:
The Key Principles of International Logistics That Differ from Local Logistics
International Logistics Strategies: What Is the Most Effective for the Globalized World?
The United States Logistics Channels: Frequency of Access
The Key International Logistics Stages Are Essential to Pass Through;
Moreover, you can make your logistics essay more specific if you focus on a particular country or region.
Introduction Comes First an an Important Part to Attract the Reader
The central purpose of this part in an essay is to present the background information on the selected topic. Besides, it should grab the reader's' attention and increase the interest to read the essay to the end. In general, the introductory paragraph should not be long and detailed. Its name suggests that it only introduces the topic to the reader. If you choose "Description of the International Logistics Stages" as a title of your essay, the reader expects to find what stages you're going to describe. You are not allowed to use any in-text citations in this paragraph. Apart from that, you have to create a thorough thesis statement to expand it further with the help of supporting details. It is one of the most significant elements of the essay since it presents the arguments that you will justify in the main body. Therefore, the introduction should present the central focus of the essay, outline its content, and state the thesis.
Main Body of Your Essay Is a Big Deal
It is not less important to come up with a well-developed main part than to write a good introduction. Its main purpose is to support the thesis statement mentioned in the introduction. In this part of the logistics essay, you have to present various stages of the international logistics in detail. Moreover, you can demonstrate the viewpoints of different logistics experts to describe the matter from various perspectives. As it was mentioned before, this part of the essay should contain at least three paragraphs. Therefore, three strong arguments should be presented and supported by in-depth research in every main paragraph. What is more, each of those paragraphs should include a topic sentence, supporting sentences, and a concluding sentence. Unlike the introductory paragraph, you are allowed and even encouraged to apply various sources of information to support your arguments precisely. Apart from that, you should use different linking words to make your paper coherent and cohesive.
Conclusion to End Logically Your Logistics Essay
The concluding part of the logistics essay should restate the thesis statement and summarize the main ideas expressed in the body. While writing the argumentative logistics essay, for instance, you have to list all arguments briefly. It is the last chance to convince the reader. Same as in the introducing paragraph, you are not allowed to use in-text citations as well as present new information.
How to Refine the Logistics Essay
The best way to hone your logistics essay is to read it again and again to the effect that you can say, "It sounds and look pretty well". It would be better if you reread the essay in a few days. That way, it would help you to look at the essay content from a fresh perspective. It means that you will be able to spot more possible mistakes. Therefore, you have to start writing your essay beforehand in order to have enough time for proofreading. However, most students (you may be no exception) tend to procrastinate till the last minute. Luckily, it is not just you who can read out your paper quickly and professionally. This another person is supposed to have the strong writing and proofreading skills. You may ask your friends or even parents to read your essay to understand whether it is coherent and cohesive. If you doubt in your or someone's proofreading skills, take or suggest taking the test. Don't be afraid of asking an outside person whether the overall essay is interesting and easy to read. By doing so, you can add some additional examples to make it better or specific. Consequently, if you apply most of these recommendations, you will be able to eliminate most of mistakes made by an average student. Be an excellent student in your college!