Need advice on how to cope with your tricky Women's & Gender Studies essay?
College and university students in the USA who study Humanities and Social Sciences are commonly offered courses in Women's & Gender Studies that are interdisciplinary academic programs which examine cultural and social issues from the gender perspective. The purpose of these courses is to educate students about the importance of gender equity. This discipline originated from the feminist movement and the concept of women's rights and can be a good addition to an academic plan for any student who is interested in focusing on a career that intersects multiple perspectives of diversity.
In this article, you will find a complete step-by-step gender studies essay guide on how to write an impressive Women's and Gender Studies essay that will help you successfully complete this challenging assignment and impress your professor. Besides, we will provide you with a list of interesting essay topics for your inspiration. But first, let's discuss what Women's & Gender Studies essay is and how it differs from essays in other academic disciplines. Let's get started.
What Is Women's & Gender Studies Essay?
Today, the WGS programs mainly focus on the meanings of gender and sexuality in culture, society, and education as well as politics and everyday life. Students who take such courses have to explore the history and the contribution of women to society and study how the gender influences the lives of men and women. The main goal of these programs is to help students become activists and critical advocates for social justice in a wide variety of professions.
When writing Women's & Gender Studies essay, you will need to discuss the problems of women, gender, and sexuality from a cross-cultural and historical perspective. Wondering why this essay is so special? Here is the answer. You will need to explore gender and sexuality using methodologies and analytical tools of a variety of disciplines in the humanities, social sciences, and arts, including sociology, philosophy, psychology, anthropology, political sciences, STS, media studies, history, and literature, among others. You remember that this program is diverse and interdisciplinary, don't you?
You may be assigned to write:
a response essay;
a narrative essay;
a theoretical experience essay;
an argumentative essay;
a rhetorical analysis essay;
a reflective essay etc.
As to the citation styles, the common style guides in Women's & Gender studies are APA, MLA, Chicago, and Turabian.
Still struggle to write a perfect paper? Leave it to professionals!
The formats of essays can vary greatly and so you will need to follow details about your assignment provided by your instructor. If you have any doubts and need more specific information about types of WGS essays, their formatting, types of evidence, you should consult the traditional academic discipline with which your particular course is associated.
How to Choose Women's & Gender Studies Essay Topics?
The WGS curriculum focuses on the intersectionality of sexuality and gender with different social categories such as:
race;
nationality;
religion;
class;
ethnicity;
age;
ability.
Students study diverse topics that they can select for writing their Women's & Gender Studies essays, for example, women in the developing world, gender and technology, violence and human rights, women's literature, the family, gender and the law, feminist political thought, and more.
When deciding what you should write about, it is recommended to choose a topic you are really interested in. Doing research and writing an essay is a time-consuming process but you will work more productively if you stay motivated. Besides, your readers will appreciate your passion and your genuine interest and are more likely to be impressed by your piece of writing.
Keep in mind that if your topic is too broad to cover in your essay, you need to narrow it and make it manageable in a limited word count. For example, the topic Women and War is too broad, so you should narrow it down and discuss the ways in which women can be affected by a war conflict or analyze laws that can ensure specific protection for women during wars. You can also describe women's experiences during particular conflicts.
With a broad variety of topics to choose from, making the best decision can be overwhelming. Wondering where you can find interesting ideas for your inspiration? Here they are. Have a look at our short list of amazing Women's & Gender Studies essay topics and feel free to use them for writing your own essays.
The Three Waves of Feminism
Women Who Had a Huge Impact on the Feminist Movement
How Feminism Changed Ireland
History of the Feminist Movement in The United States
How Does Gender Affect the Communication Style?
The Importance of Women's Literature of the 20th Century
Modern Black Women's Literature
How Does Gender Affect Health?
Human Trafficking as Modern Slavery
Gender Structures in Education
Why Do Men Commit More Crimes than Women?
Are Assisted Reproductive Technologies Ethical?
What Does It Mean to Be A Woman In The Workplace?
What Challenges Do Women Leaders Face?
Gender and Sexuality In The Modern United States
Doing Research
When you have chosen a good topic for your Women's and Gender Studies essay, you have to do an in-depth research of a variety of relevant sources. You can find a lot of tools for research in your university library and in electronic databases.
You should use data and primary sources related to Women's History and Gender Studies such as:
women's letters and diaries;
statistics;
philosophical texts;
historical works;
literary works;
interviews;
popular magazines and newspapers etc.
In fact, you can use any source that has a first-hand account of women's and gender studies. Besides, you should look for ideas in different secondary sources such as articles in scientific journals, critical books, and secondary accounts which provide different opinions on women's studies in general and on your topic in particular.
You can find a lot of evidence to support your argument in artifacts such as new media, video art, graphic design, performance, museum installations, photographs, paintings, drawing, prints, architecture, and sculptures.
While doing research, you should take notes of interesting ideas which you can use for citations and paraphrasing in your essay. Make sure you include correct details about the author and the title of the work which you are going to use for writing your paper. It's important to properly document and clearly cite all the evidence that you include in your Women's & Gender Study essay. So, if you write down all the details about the evidence as you are doing research, you will save a lot of time on citing your sources in the text of your essay and creating a Reference page.
The Writing Process
When you have gathered enough evidence on your topic, you should use brainstorming techniques to determine the key points that you'll discuss in your Women's & Gender Studies essay and make a working outline that will guide the writing process and help you stay focused on your argument.
Your essay has to demonstrate that you can conduct an effective research and provide a critique of various scholarly sources. You have to show that you can synthesize multi-disciplinary approaches to Women's & Gender Studies and express your thoughts clearly and concisely. A detailed outline will help you achieve these goals. The typical essay structure includes an introduction, body paragraphs, and a conclusion.
How to Write an Introduction
You should start your introduction with a hook or an attention grabber that will engage your readers. It can be a provocative question, a statistics fact, an anecdote, a funny joke etc. But keep in mind that your hook should be relevant to your topic. After that, you need to introduce your topic by providing the context or the background information and end your introduction with a strong thesis statement. You have to briefly state your point of view in one sentence that will serve as a summary of your argument. When formulating your thesis, you should avoid vague words and be as specific and as clear as possible.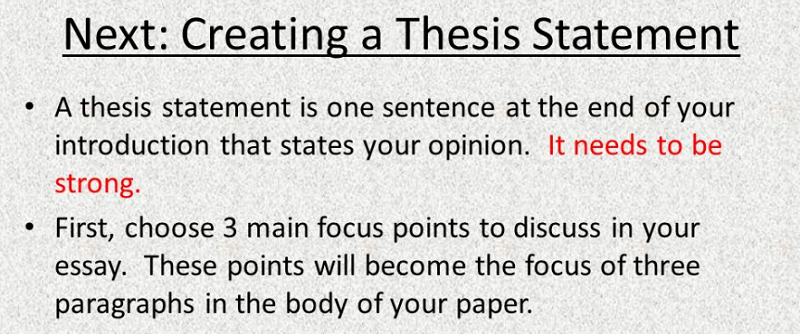 In your thesis statement, you need to tell your audience what they should expect from the rest of your essay. You need to make a claim that other people may dispute and organize the evidence in the rest of your essay to convince your readers of the logic of your interpretation. Developing a strong thesis is not an easy thing because you have to gather and organize your evidence, find possible contrasts or similarities between facts, and think why these relationships are important. At first, you have to develop a "working thesis" that will help you in writing your draft and presenting your argument. Later, you can adjust your thesis and your argument as well.
For example, if the topic of your Women's & Gender Studies essay is women's human rights, your thesis statement may look like this:
Gender equality is an important indicator for understanding global well-being and, despite many improvements with women's rights around the world, numerous issues still exist in all areas of life.
Writing Body Paragraphs
All essays are made of multiple body paragraphs. Their function is to develop an argument that was outlined in the introduction. The success of your essay will depend on how well you can write and develop your body paragraphs. Each body paragraph covers one major point in the development of the overall argument. You need to state this main point in the topic sentence which is actually a mini-thesis sentence for every paragraph and support your topic sentence with evidence.
Each body paragraph consists of 3 sections:
A topic sentence tells the reader what main point the paragraph will make;
The supporting sentences expand the major idea by providing details and evidence to back it up;
A concluding sentence restates the main idea of the paragraph.
When writing body paragraphs, you should pay attention to the following important aspects:
A clear topic sentence that unifies the paragraph's content;
Relevant evidence or supporting details;
Good examples, quotes from experts or/and statistics;
Transitions between sentences within paragraphs;
A convincing concluding statement.
How to Write a Conclusion: Highlights from Our Academic Writers
A conclusion is an important part of the Women's & Gender Studies essay that sums up the key points or provides a final perspective on the essay's topic. There is no set formula you can follow when writing your conclusion. But don't write too much – just a few strong sentences. You can briefly review the major points without restating them exactly or you can describe your personal views on the topic and your emotions. Besides, you can provide some recommendations for further research.
Revising Stage of the Writing Process
When you have written the first draft of your Women's & Gender Studies essay, it's time to start revising your work and make improvements in the content, flow, and logic. You should focus on making the content of your essay clear to your readers. Be ready that you will need to revise your draft several times to ensure that it meets the requirements of your instructor and that you are satisfied with it. You should look at global or large-scale matters of your essay.
During this stage, you can rearrange the order of your paragraphs, add some new material, and remove some sentences or even paragraphs to ensure that your argument is clear and concise. Sometimes, you may need to do additional research to find more supporting evidence for your key points.
Here are some strategies you can use:
Take a break for at least a night before you start revising your essay;
Don't try to make your draft perfect at once – ease the pressure;
Read your draft aloud or ask a friend to read it aloud for you. When you listen, you are more likely to see where you should make improvements.
When you have done multiple revisions and are satisfied with the content of your piece of writing, you can move to the final editing and proofreading stage.
Add the Finishing Touches
Now you should pay attention to smaller-scale matters such as:
Word choice;
Sentence structure;
Punctuation, grammar, and spelling;
Citation and document format;
Capitalization.
At this stage, you should also focus on making your Women's & Gender Studies essay meet the conventions of standard written English. A bit of routine work, but it will surely pay back.