Students often write an explanatory essay format. The main goal of an explanatory essay writer is to introduce a statement and agree or disagree with it using facts and shreds of evidence. Writing should be neutral to guarantee an objective idea presentation unless a mentor asks to provide a personal viewpoint. Students should usually create PDF files and structure the paper. It must have an introduction, a body, and a conclusion. Below, you can find a template of 1st person singular writing.
Explanatory Essay Definition Though a Vivid Example: Why There are a Few Cinema Goers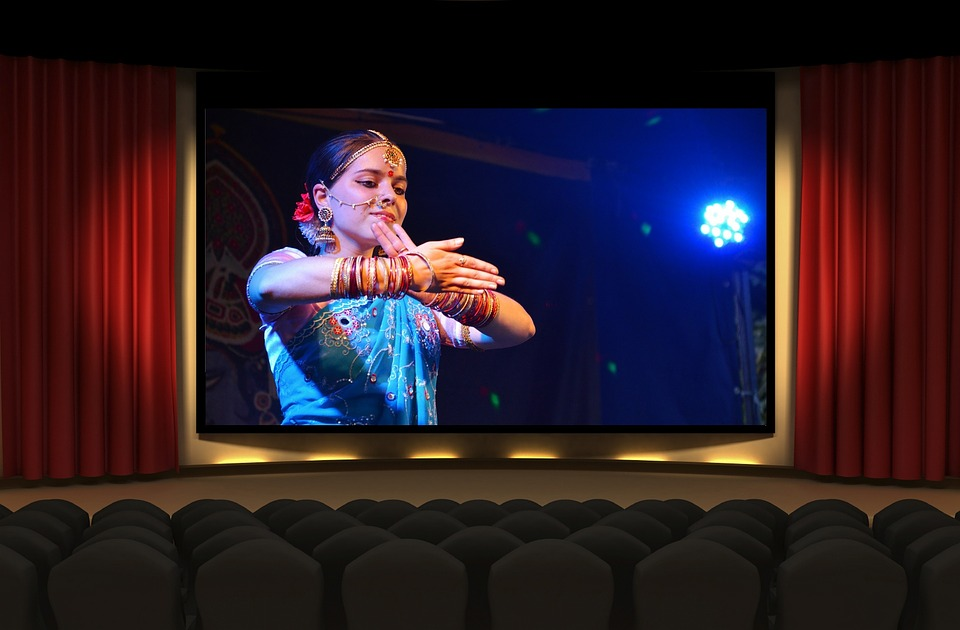 I remember times when it was hard to get a cinema ticket. People were ready to kill each other, hoping to see "The Titanic" or "Terminator 2: Judgment Day" before anyone else. Now everything has changed. Cinemas are almost empty on movie premiere days. The most logical explanation is that the popularity of cinemas has expired. Besides, the world's requirements have changed as well. Moreover, cinemas are overrated.
I think cinema, movies, and magic have always been closely associated. The very earliest people who made films were magicians. (F.F. Coppola). In my opinion, Coppola's saying can be a movie definition for most viewers. More than 19% of adults watch movies daily. Moreover, 54% of them prefer watching movies at home, while only 13% go to the cinema to enjoy novelties. Cinematography entertains people and lets them distract from routine and dive into the perfectly created world.
The first reason for the loss of cinema popularity is Covid-19. People had to adjust to new realities that dealt with social distancing. Cinemas and theaters were closed like any other entertaining center. That is why people subscribed to Netflix, HBO, and other streaming services. They took a small cost for the opportunity to watch the best films, letting people stay safe and sound at home.
Secondly, home watching is very convenient. One can select the desired video format, stop it, rewind or skip episodes. Some people watch the introduction and delete the film, understanding that it does not suit their preferences. Moreover, one does not have to leave apartments when the weather outside is nasty. Internet stream services let those who have health problems or physical disabilities follow the latest news in the world of cinema.
Third, people are poor time managers. One has to plan a week to find several hours to visit the cinema. Thanks to different websites that stream movies legally, people can relax spontaneously. For example, a student can stop to write his research paper or structure his thesis outline and take a break to evaluate new releases.
Still struggle to write a perfect paper? Leave it to professionals!
Fourth, Warner Brothers destroyed the ideas and plans of cinemas by streaming new movies simultaneously with cinema premieres. Millions of movie fans started subscribing to Warner Brothers' HBO Max due to such a successful promotion. It let the company hit a mind-blowing profit and surpass the income of all cinemas in 2021. Cinema holders protested, trying to fight back their rights to show new films earlier than television and Internet services. They failed.
Fifth, it is cheaper to watch movies at home. Today, many platforms offer torrents for free. It is especially popular in Russia and Ukraine. Such a variant does not fit movie fans who desire to see the film on the release day. Others, who want to save money, can wait a bit and download the costless file and relax. Except for money purposes, people prefer home theaters because of several other reasons. It is even impossible to enumerate all of them in one paragraph.
People hate wasting money on things that should cost nothing. It is cheaper to watch "Matrix" at home than to buy tickets. Moreover, one should follow a cinema schedule that seldom matches personal plans. Open hours of many cinemas do not coincide with the off-hours of movie fans. Everything goes harder in the pandemic world. Would you like to watch films with topics about Covid or other viruses, sitting in a crowded room? Such movies win many views, but they are not winning for the cinema owners.
Speaking about the Covid-19, people cannot stay healthy when standing in long queues trying to get a ticket. Half of the visitors try to keep social distance while others gather in buffets buying popcorn and coke. All those things looked normal in 2019. Today, people prefer comfortable chairs, safe laptops, and cozy homes to risky public places.
Only 100% vaccination of the whole population and lack of Covid deaths can rescue the cinema world. Nevertheless, people can adapt to new realities so much that they will face discomfort when buying regular tickets and sitting in crowded rooms. Besides, representatives of the Alpha generation feel comfortable while sitting in front of their computers or smartphones and chatting with others via social networks. Taking into consideration this fact, cinemas can disappear in the coming future or turn into a sweet reminder for old-school movie fans.
The next reason for low cinema attendance is inconvenience. It is hard to concentrate on the plot when parents with their noisy kids stroll around or couples kiss, providing discomfort to others. There were many examples when visitors had to leave the cinema because of that, even though they had bought tickets.
Finally, psychologists say that youth can find better entertainment than cinemas. Concerts, 3D games, zoos, and other inspiring events can give more positive and unforgettable impressions than visits to a cinema. Besides, theaters deal with live people. They provide an unbelievable impression on visitors thanks to living interactions, special effects, and the spontaneous appearance of actors on the stage or among visitors. Moreover, people often get tired of TV film adaptations and long for thrilling experiences that only live performances can guarantee.
My story is one sample of thousands. It is not only about online and cinema movies but about the world that is changing rapidly. Cinemas just show adaptations of scenarios on big screens, sometimes they add 3D effects. Isn't it better to spend money on something that cannot be downloaded for free?
References:
"Francis Ford Coppola." IMDb, m.imdb.com/name/nm0000338/quotes. Accessed 18 Jan. 2022.
Fuster, Jeremy. "Looking Back at Warner Bros.' Double-Edged HBO Max Strategy." TheWrap, 7 Jan. 2022, www.thewrap.com/2021-box-office-review-warner-bros.
Liang, Yangfan. "Product Features, Physical Distribution Networks, and Effects of Digital Channel Introduction: Evidence from the Korean Movie Market." Blvdrecords, 1 Sept. 2021, papers.ssrn.com/sol3/papers.cfm?abstract_id=3749476.
Magana, Esther. "Why People Are Not Going to the Movies Anymore | BLVD Records." BLVD Records | Entertainment Boulevard, 15 July 2020, www.blvdrecords.com/movies/why-people-are-not-going-to-the-movies-anymore.
Statista. "Preferred Place of Movie Consumption in the U.S. 2018." Statista, 12 Aug. 2021, www.statista.com/statistics/264399/preferred-place-of-movie-consumption-in-the-us.
"The Biggest Hit Movies on HBO Max in 2021 That Came out as Part of Warner Bros. Simultaneous Release Strategy." Business Insider, 27 Dec. 2021, www.businessinsider.com/biggest-hbo-max-hit-movies-from-warner-bros-of-year-2021-12?international=true&r=US&IR=T#10-tie-tom-and-jerry-8.
"Will Movie Theaters Survive When Audiences Can Stream New Releases?" Harvard Business Review, 15 Jan. 2021, hbr.org/2021/01/will-movie-theaters-survive-when-audiences-can-stream-new-releases.