Why do exactly students need to write research papers? If there is a certain question, why is it not enough just to provide the answer? Well, we bet you would be really happy if that was possible, but the point is not in answering the question, but proving that you are right and describing the process of how you have come to that. Sounds complicated? It is so if you have no idea what to do, but you are no longer in that situation because right now you're looking at a guide that contains everything you need to know about research papers in the economics field.
Economics research papers usually try to find out in what way a group or an individual would sort out a specific problem or react to a specific incentive. Additionally, they also explore how variables change under the influence of exogenous shock. There are 2 main types of economics research papers that you are likely to get as economics assignments:
Theoretical. The aim of this paper is to prove that a certain model can exist. It can be a model developed by another researcher or the one created from scratch. The choice falls to the theoretical economics paper when there is not enough information for the model to be tested on reality examples. It is characterized by a great deal of mathematics, theorems, proofs, etc.
Empirical. This type of research paper tests the model to determine whether it complies with the reality. Unlike theoretical pieces, it contains more prose than mathematics, and the results of the research are usually organized in tables.
There are many more types of economics research papers like history papers, literature reviews, handbooks, etc., but the ones that we described are most commonly assigned. It's important to identify which sort of writing you have to produce because this way you'll be able to choose the relevant topic.
4 Steps to Come up with the Right Title for the Paper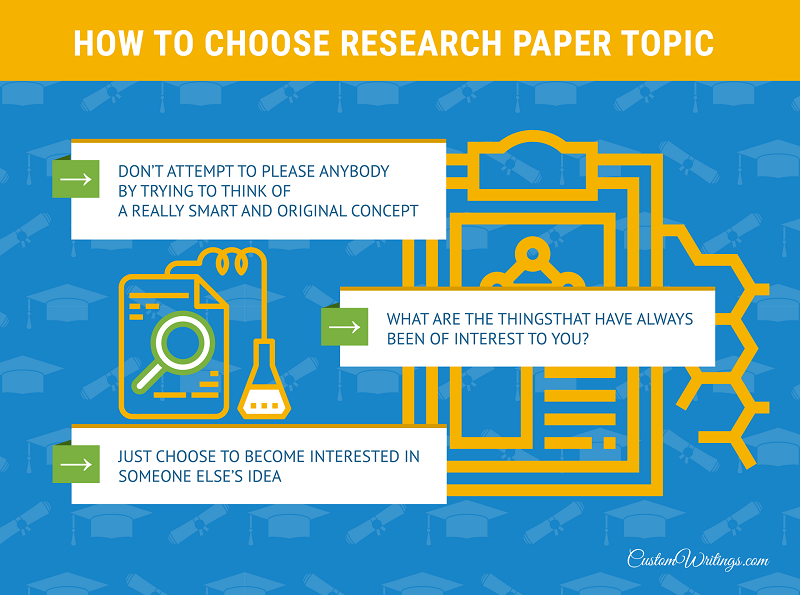 The fact that each guide or manual on academic writing is shouting about the importance of the proper topic is for a reason – a topic practically decides the fate of your writing! That's why it's essential to devote enough time on the search for your perfect topic that will allow you to create an excellent economics paper. So, in order to achieve that, you need to:
Still struggle to write a perfect paper? Leave it to professionals!
1. Find out What Type of Economic Research to Conduct
As you can see, each piece of the information we provide you with is connected with the rest. For this reason we've told you about empirical and theoretical research papers, and you should take into account this division while making your choice. Just have a look at our list of sample topics to understand the difference.
| Empirical Economics Research Topics | Theoretical Economics Research Topics |
| --- | --- |
| How Income in June Affects the Expenses in June | How Income in June Affects the Expenses in Future Months |
| The Influence of Tanzania's Economic Growth on the Status of Africa | Future Global Consequences of Tanzania's Economic Growth |
| The Reasons of Unemployment among Fresh Graduates in the USA | How the US Experience with Fresh Graduate Unemployment Can Be Used in Another Country to Avoid the Problem |
| The Analysis of Oil Price Increase in Russia | Possible Consequences of the Price Rise in Russia for Chinese Oil Shareholders |
| Working Wife or Working Husband? The Family Chores Division | The Difference Between Economic Decisions Made by Children with Working Father and Children with Working Mother |
2. Settle upon Something That Is Important to You
If you choose a certain topic just because it is hot right now or because your professor likes it, the success in such a case is very unlikely. You won't care enough to make the right investment of time and effort to deliver a well-researched economics research paper. On the other hand, if you choose a cause that is really significant and topical for you, you will be ready to spend sleepless nights looking for information and building up your theories.
3. Choose an Interesting Economics Topic
You may say that it's the same as selecting the topic that is important to you, and partly it is. But here we're talking not only about you. You need to pick an issue that will manage to spark the interest of your professor as well. So, if you're curious about why the prices on PS4 games have risen during the last years, make sure your supervisor is also thrilled to know the answer to that question.
4. Select the Issue Within the Courses You Have Taken
This lifehack will make your life much easier – if you settle upon the issue that you haven't covered in any economics courses, you'll spend a great deal of time "accommodating" yourself to a new field. However, if you stay with a fairly familiar topic, the researching and writing will go faster and smoother.
These steps will help you critically evaluate your options and end up with a really suitable topic both for research and you.
Writing a Research Proposal for an Economics Research Paper
A research proposal is a small piece of writing that you create for your advisor or board committee. You describe the topic of your future paper and the direction of your research. After you submit the proposal, the consignee either approves or declines your project plan. But if you follow our economics research paper writing tips on writing it, there will surely be a positive outcome.
So, your economics research proposal must:
Be coherent and clear (short sentences, simple academic words, realistic expectations, etc.);
Be properly structured (title page, literature review, research question, methodology, the progress of work plan, list of references);
Contain no more than 3000 words.
Basically, the main purpose of a research proposal is to persuade the public that your topic is worth researching, is very important for the whole field of studies and will bring significant findings. Maybe it will be also helpful in this situation to know the personalities of your supervisor and board members as you'll know their points of contact and how to convince them.
How to Structure an Economics Research Paper: Methods Our Writers Choose
An economics research paper like any other academic piece has an established structure that comprises several very important elements. It is essential to know the purpose and necessary content for each part, that's why we're going to dwell upon them in our further writing.
Abstract
This paragraph summarizes the whole economics research paper in maximum 200 words. It's quite challenging to stuff all the essential info in several sentences, but the practice shows that it is possible. So, in this synopsis, you need to focus only on the most significant points like:
● The topic of your work and the research question;
● Aims of the research;
● A few words about methods, discussion and results.
Keep these points in mind while writing an abstract not to get into the weeds.
Introduction
There are 2 approaches to writing an introduction: creating it before all the other parts of a research paper or leaving it for the end. Both of them are working variants, but you should choose the one that seems more logical to you.
In an introduction to the economics research paper, there should be 3 sections:
A general overview of the research question. State why the answer hasn't been found yet – either previous researchers didn't think about it from the angle you present or just didn't cover it enough to come to some sort of an achievement.
The aim of your paper. What exactly do you want to accomplish with your research?
The stance of a writer. What's in it for you? Why did you choose this topic and what do you intend to do with it? Answering these questions you will give the readers a general idea of what your position is.
Make your introduction concise, clear and to-the-point. It is the first full-value part of your economics research paper, so it will 100% be inspected by your professor with an excellent precision. Take that into account!
Methodology
This stage doesn't require a lot of efforts on your part – you just need to enumerate the methods you have used to research the issue.
The economics methodology may include statistical modelling, observation, computational methods, different types of analysis, deductive/inductive reasoning, etc. Just ensure you know what they mean and how they are applied to create adequate account of used methods.
Results
The results can be presented numerically, in the form of graphs or tables, or described with words. Of course, you will need to add your own commentary to link all the done work with findings, but don't get too involved into discussing them as for that you have another section.
Discussion
Here you review your results including as much of your interpretation as you wish. The important aspect to do on the discussion stage is to connect this part with the introduction, i.e. to make sure you've achieved all aims, answered the research question and proved your thesis statement.
Conclusion
The conclusion is your paraphrased introduction with the addition of some other elements: here you need to emphasize the significance of your research findings and how they can be applied in practice in your field of studies as well as others. You may also extend on the prospects of the further research.
References
Well, a good and proper way to finish an economics research paper is to enlist all the resources that you've consulted and referred to while writing your piece. Don't forget to format them according to the citation style you're supposed to follow.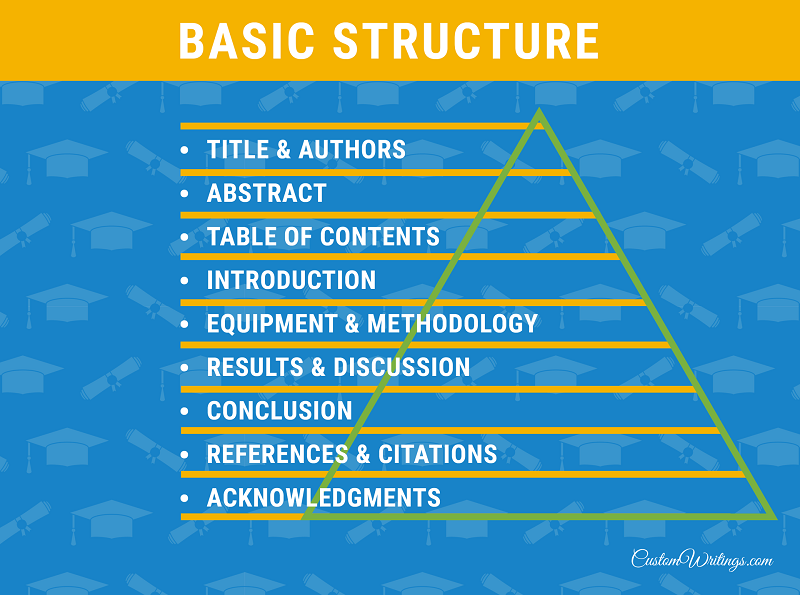 5 Fundamentals of Successful Economic Writing
Crafting an economic paper is not that easy. If it was, there wouldn't be so many guides on how to write/improve this and that to get a good mark. Consequently, we've prepared for you a list of 6 fundamental tips that may enhance your economics writing.
NOTE: Don't think about them while making an outline or creating your 1st draft. It's better to apply them when you conduct proofreading/editing sessions. Moreover, it's not necessary to take each sentence and check with these principles. If you come across a paragraph that seems a bit off, you can make use of several tips to improve it. But you can certainly rely more on your own logic.
1. Make Your Subjects Short
The readers are more eager to perceive the action than the subject. That's why, very often they jump to verbs even without reading the noun. And if you make the subject too long (we know it's tempting, especially with the official style of academic writing), you'll confuse the reader.
2. Analyze instead of Analysis
Use active verbs to make a statement. As we've mentioned in a previous comment, your readers make it all about verbs and understand the information better if it's expressed with the help of action.
3. Sentence Structure: First Old Info, Then New Info
Start every sentence by linking to the statement already mentioned in a previous piece, and leave new comments for the end. This way you make your writing flow and the reader doesn't "stumble" on incoherent bits of data.
4. Avoid Passive Voice
Although passive voice is a certain feature of a formal style of writing, many experts still advise to minimize it in your writing. It makes it difficult to get who is the doer of the action, thus reading takes more time than it could have with the active voice.
5. One Paragraph = One Thought
Don't stuff your paragraphs with many concepts just because you want to include as much information as possible. Remember the formula – one paragraph equals one subtopic. This way you make it easier for the reader to concentrate on the issues you discuss.
This economics research paper writing guide covers all the significant parts of an economics research paper. It is important for you to deal with one part at a time to produce high-quality writing. So, use our manual to do just that and earn a good grade!