A research proposal is a brief outline of the research project you propose, usually presupposing a request for support and sponsorship. Therefore, it is, to a significant degree, the most important part of almost any serious research endeavor, because how well it is written defines whether the project in question is going to be realized. When it comes to English studies, it is worth mentioning that the nature of the discipline dramatically changed over the last few decades, drifting from the study of English literature to the study of literature in English. In addition, many modern English departments accept a much broader understanding of what text is, incorporating oral narratives, films, products of popular and visual culture and other media that aren't traditionally associated with literature. Therefore, any research in this discipline is very likely to become interdisciplinary, and you should consider it before choosing a topic and starting your work.
It is hard to stress this enough – writing a research proposal isn't something to be taken lightly. It may be relatively small in size, but preparing it requires an enormous amount of focus, work, preparation and polishing, as the future of an entire project depends on it. In this guide, you will find everything you need to know to successfully complete this task.
How to Pick a Suitable Topic for Your Research Proposal in English
1. Avoid the Path of Least Resistance
The very fact that you are at the level when it is necessary to write a research proposal and have it accepted before you can start working should demonstrate that the easy days are over. At earlier stages it was possible to ask your professor to suggest a topic or an area of research, have him/her point out the texts and reference material you may find useful and recompile it in a semblance of an original work. From now on, your research has to be original. You may ask your professor if the topic you've come up with is viable or bounce some ideas off him/her, but don't ask him/her to define the very direction of your research.
2. Choose a Topic That Appealed to You during BA or MA Studies
This is probably the safest place to start. You've already done some research and laid some groundwork in certain topics. Do any of them appeal to you enough to study them deeper? It may be a specific author, literary genre, literature (e.g., American 19th century literature or Middle English literature), or a critical idea (e.g., national identity or religious motives).
Still struggle to write a perfect paper? Leave it to professionals!
3. Explore an Unfamiliar Topic
If you want your work to be more interesting, you may select a topic that is not familiar to you. The advantage of this approach is that your work is going to be a real research, because you will discover new things as you go along. The potential problem is that you never know what direction this work is going to take.
4. Choose a Topic that Reflects Your Own Identity
The best topics (or, at least, the ones that lead to the best research) are the ones that resonate with your own life, identity and experience. Just like in the humanities in general, research in English very often boils down to the research of your own identity: linguistic, national, class, ethnic, gender identity, underline as necessary. If you connect to your research on a personal level, it will certainly show itself (e.g., if you are an Asian American and strongly identify with your ancestry, you can study the representation of Asian Americans in American literature).
These are just a few examples of approaches you can take when choosing a topic – there are no real limitations as to what you can try. Just try to find out if there is enough material to go on before you commit to anything serious. Some examples of good topics are:
Gender Roles in Little Dorrit by Charles Dickens;
Historical Background and Its Role in the Creation of Adventures of Huckleberry Finn by Mark Twain;
Religion and Religious Consciousness in One Hundred Years of Solitude by Gabriel Garcia Marquez;
Common Motives in 1984 and Animal Farm by George Orwell;
Politics, Religion and Mysticism in The Ball and the Cross by Gilbert Chesterton.
What Should a Typical Research Proposal in English Studies Contain
The exact contents of a research proposal differ from college to college and vary from relatively simple affairs to complex papers in many parts. However, usually it should contain the following:
Research Topic
A brief outline of what you intend to research.
Methodology
How you will address the research question and what methods you will use. Usually only written if there is something unusual about the methodology.
Time and Expenses
How long the research will take and the resources it will need.
Context
What is the relation of your research to the existing works in this or relevant fields? How is your research different from these works? This part is a good place to demonstrate your familiarity with prior research on the topic.
Your Contribution
Show why you believe there is a need in the research on the proposed topic and what impact your research will have on this and other areas. Properly written, this part shows that you already view your subject matter in detail rather than merely in outline.
Resources You Will Use
Exemplify that you know what you need to complete your research and aren't just going to blindly look around for leads.
Project Roadmap
Indicate how your project is likely to develop. You may provide different variants depending on how much material you are able to find.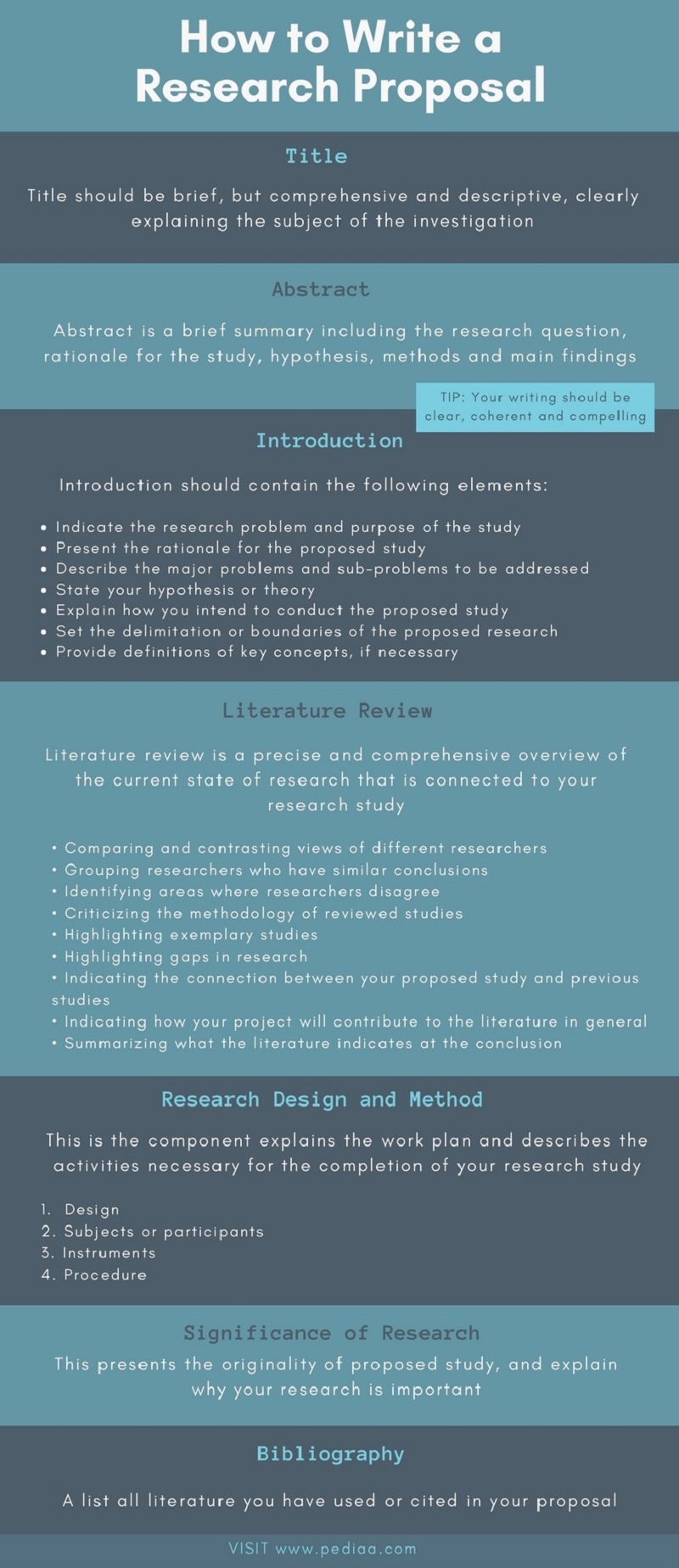 However, usually you don't have to divide the proposal into individual headings – just make sure you cover all these areas.
What You Should Do before Starting to Write Your Research Proposal
1. Study the Requirements
The first thing you should realize is that there is no single standard for research proposals in English. Depending on the college, the funding body, the course you apply for and other factors, the requirements you have to follows can be wildly different. For example, in Cambridge, your proposal should be 500 words long if you apply for a place on an MPhil course, and 800 words long in you apply for a PhD course. University of Birmingham suggests that it should be around 2,500 words, and you will find even greater discrepancies in other sources. So make sure you get all the guidelines and refresh them in your mind from time to time as you write.
2. Prepare Your Sources
Your proposal has to contain a literature review, and the sooner you start collecting information sources, the better. Ideally, you should do it before you do anything else – this way you will know if there is enough material to go about. If you discover there is nothing to build upon, you will be able to start looking for another topic without having committed yourself to anything. There are plenty of resources on the Internet where you can find citations to the sources you may be interested in. A good rule of a thumb is to discuss at least 5 studies in your literature review.
3. Contact the College's Staff before Applying Officially
College staff is usually understanding towards those trying to have their research accepted. You may want to get in touch with somebody who is well-versed in the school's requirements and demands and shares your research idea. If they see it to be well-aligned with the college's research strengths, they will give you a few pointers on how you can improve the proposal before you try to officially submit it.
Writing a Research Proposal in English: Tips, Tricks and Strategies
1. Make Your First Few Sentences Impactful
Just like with all the other writing types, the first few sentences or even words are what will define the success of your proposal. Reviewers have to deal with dozens of such papers every day, so don't think they are going to carefully study your proposal before passing a judgment. Try to get down to business and grab their attention as soon as possible. Don't spend words leading up to your topic – show that your research is innovative and valuable in the very beginning. Try to put your enthusiasm onto paper.
2. Pay Attention to Your Language
The success of a research proposal (especially in the English studies) is very sensitive to the language you use. It should be written in Standard English, be formal yet concise and devoid of unnecessary embellishments. Make sure you keep your text free of jargon, colloquialisms and contractions.
3. Focus on the Usefulness and Value of Your Research
You shouldn't offer to do a research project simply because you personally are interested in its topic. Instead, you should focus on showing how it is going to be of use for the other researchers in the field, how it will advance the research on this author, literature or idea. For example, if your research deals with lesser-known works by Mark Twain, you can point out that their all-round study is necessary for the comprehensive analysis of the writer's creative work and will be useful for those studying other literature of the period.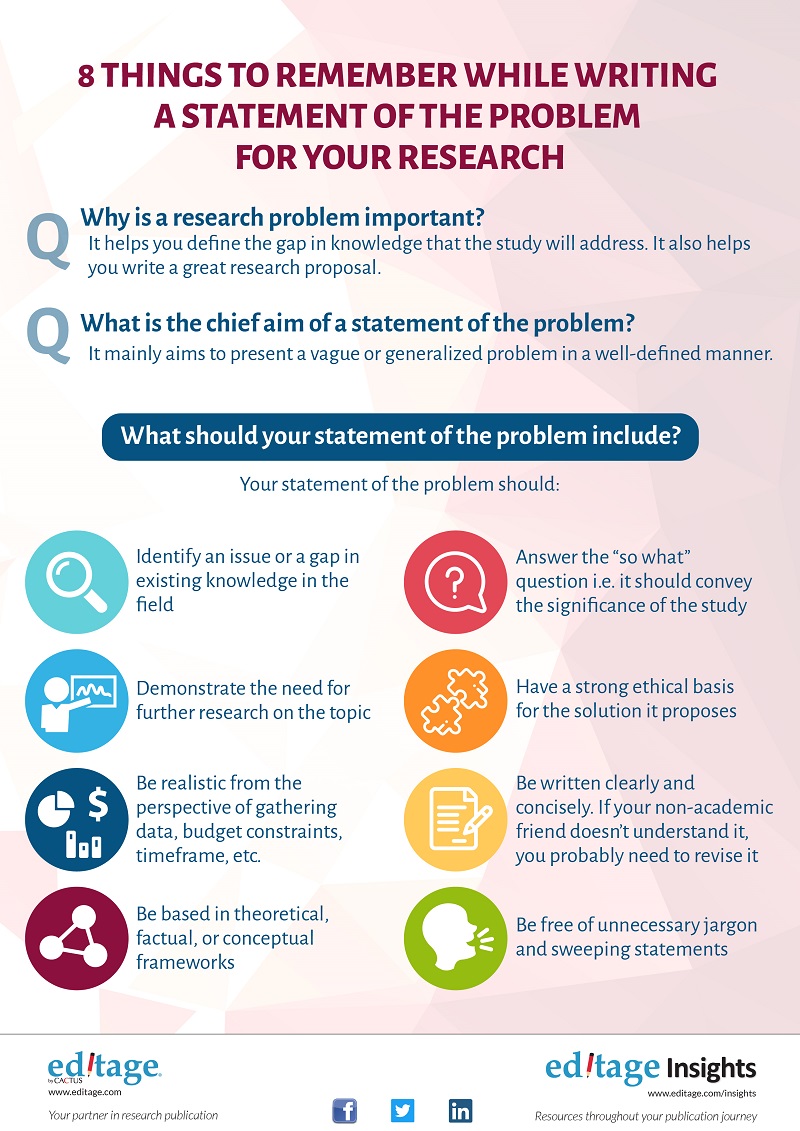 4. Point out the Multidisciplinary Aspects of Your Work
Research on English studies has a good chance of connecting to other humanities: Psychology, Sociology, History and so on. By emphasizing the aspects of your work that can be valuable for those studying other disciplines you are likely to attract more positive attention than if you stick only to literature.
After the Writing Is Done: What Else Can You Do with Your Research Proposal
1. Check Your Style
You should pay attention to your style as you write, but we often slide to bad practices without noticing it, so now is the time to reread the text and ask yourself:
Are there any long or run-on sentences? The main goal of a research proposal is to be clear and easily understandable, and breaking up long complex sentences into shorter and simpler ones can be very helpful;
Are my paragraphs too long? Again, a wall of text is hard to read;
Is my text too wordy or ambiguous? Eliminate superfluous words and check your sentences for exactness;
Have you cited all your sources? Did you do it in a proper citation style?
2. Do a Thorough Editing and Proofreading
A research proposal is relatively small, and you can carefully check and recheck it for grammar, syntax and typographic errors multiple times without spending too much time on it. It may seem like a hassle, but even a single mistake or typo will make an exceedingly bad impression – they show that you couldn't have been bothered to reread your text but expect it to be treated seriously by others. You may use a service like Grammarly to weed out the most obvious blunders, but ideally you should hire a professional proofreader or at least ask a trusted friend to check it for mistakes.
3. Ask Your Peers and Adviser for Feedback
You only see your research proposal from one viewpoint; and taking into account how important a job it is, you should get additional insights. Ask if, in their opinion, your proposal is persuasive and if you properly cover your research question. They will most likely point out a few things you can improve or change.
4. Keep in Mind That Your Research Is not Set in Stone
Remember that your research proposal doesn't obligate you to do exactly what you've written in it. It is a proposal, after all – you describe what you intend to research, and there is no guarantee that your research will go along the way you've envisioned for it or will bring the results you've expected.
Writing a research proposal in English studies can be a grueling task – but using this guide, you will be able to both find a suitable topic and present it for the review in the best possible light.