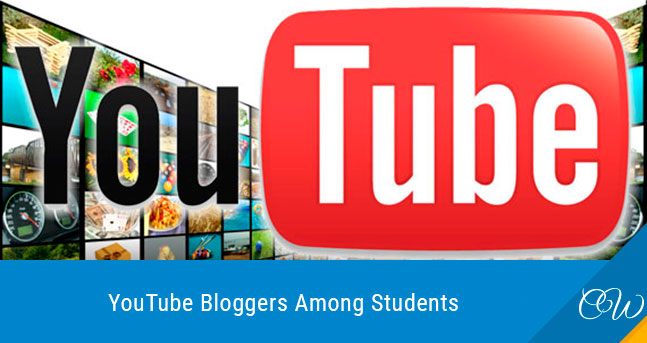 Robert Jr. Who? Dude, I'm watching YouTube!
YouTube is a favorite website among students, and not just for watching cute kitten videos! People of all ages and from all around the world can upload, watch, and comment on videos – anything that is anything on the internet makes its way there! YouTube celebrities are now often more recognizable than mainstream film and television stars, especially among teenagers and college students: so in case you've been living under a rock, here's a guide to the most popular YouTubers and why people love them so much!
TheFineBros
Benny and Rafi Fine have been making online videos for over a decade, and are considered the pioneers of online videos. The public agree: their YouTube channels TheFineBros and TheFineBros2 have millions of subscribers! Some of their most famous and popular videos are their 'React' series ('Kids React', 'Elders React', 'Teens React') that show people reacting in real time to YouTube videos and other media content. TheFineBros also created the first transmedia sitcom on YouTube, called MyMusic, and continue to create hilarious and cutting edge content that viewers love!
Smosh
This YouTube duo consists of Ian Andrew Hecox and Anthony Padilla, and these lifelong friends have been making online comedy videos for nearly ten years! The duo first gained recognition for their videos of them lip-synching the theme songs from Pokémon and Mortal Combat, but they've since diversified quite a bit. Smosh do everything, from over-the-top comedic videos on their "Smosh is Bored" show to video game commentary shows featuring both Smosh and special guests. The duo's mix of comedy skits and reality pieces make them incredibly popular – their main YouTube channel has over 20 million subscribers!
Jenna Marbles
Jenna N. Moure, or Jenna Marbles to her millions of subscribers, is one of the most recognizable faces on YouTube. Her most popular videos include "How To Trick People Into Thinking You're Good Looking" and How To Avoid Talking To People You Don't Want To Talk To" – both got millions of views in their first week and have been talked about in the press nationwide. Jenna tells it like it is, and her biting and funny social commentary has led her to having one of the top ten YouTube channels.
PewDiePie
PewDiePie is actually the online alias of Felix Arvid Ulf Kjellberg, a Swedish YouTube sensation and the most subscribed channel on the website. He is best known for his "Let's Play" videos where he plays video games and has a running commentary interspersed with hilarious jokes and off-the-cuff comments. He's most known for playing action and horror video games, and has also been able to raise awareness of many indie video games through his YouTube channel. Love him or hate him, PewDiePie is the most popular YouTuber out there!
Ryan Higa
This hilarious YouTube personality started out making lip-synching videos with his friend Sean Fujiyoshi, but the two quickly expanded their repertoire of comedy videos to include the incredibly popular "How to be Gangster" and "How to be Emo". They've even made a feature-length movie, called Ryan and Sean's Not So Excellent Adventure, which was shown in sold-out theaters in California and Hawaii. If you need a study break, definitely check out Ryan Higa's channel for some guaranteed laughs!