Grammar means a lot. At the same time, it can be really tricky. If your dream is to become a high class advocate, journalist or professional writer, the abilities to both – write and speak well are the must-haves.
Clients, colleagues as well as everyone else you will be interacting with will judge how smart you are by how well you can speak and write.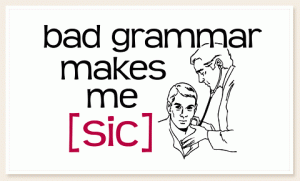 Excellent writing and speaking skills are essential for the personal statement that you may be cracking on with now. Make sure you know how to impress your tutor with the proper grammar of your project….