With technologies booming and internet becoming the go-to source for almost everything, eLearning is hypothetically on the rise. As more and more experiments and surveys are conducted, the growth of eLearning in today's world is becoming more apparent because it is convenient as well as effective, there is no question that it will keep on growing over the years even more dramatically.
Let's discuss the five top trends that affect the growth of eLearning:
Big Data Study
Big Data seems to be the future of eLearning industry. Studies and infographics show that eLearning is becoming so massive that dealing with user generated data is proving to be an impossible task. Studying big data, however, can largely help eLearning. Through examining the behavior of learners, recording learning patterns, getting feedback from users, big data examination can ultimately help the online education industry.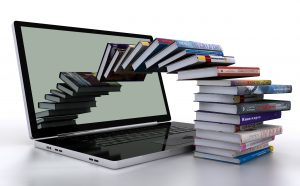 Gamification
In layman's terms, gamification is simply the calculative application of techniques to achieve the user's goals by encouraging and engaging them in a specific activity. For instance, apps like word, number, cross word puzzles stimulate learning patterns. The use of gamification will potentially benefit eLearning as it gives the added advantage of visual learning process. Many students even claim that games like language or mathematics learning apps have improved their learning procedure intensely. One specific example is that users highly complement on how quickly they learn a new language through games as opposed to traditional language learning methods.
Mobile Learning
"Mobile Learning" plays a significant part in eLearning simply because of the reason that a mobile phone is easy to use and carry. Moreover, as the mobile industry grows, more people will access high performing small-sized devices. Therefore, mobile phones will be the most used medium for eLearning. Furthermore, smaller screens size and ease of texting are vital features at play because they don't make information too overwhelming and small tightly spaced keyboards in mobile phones aid to ease in texting.
Return on Investment
Gradually, investors are opting for eLearning when checking their efficiency of investments. Therefore, the use of ROI would affect the eLearning industry in the long run. Investors choose online education for ROI for a number of reasons. This system helps them save money in travelling to other countries to check on their investments or cut down expenses by using virtual training techniques.
Personalized Training
It's a known fact that using tailored study materials according to individual learner's needs is better than using standard materials that apply to everyone. Therefore, students nowadays tend to use personalized eLearning courses that suit them. As a result this preference will affect the eLearning industry in the coming years.
It's evident that these five milestones will continue to dynamically shape the eLearning industry in the future. ELearning markets will expand and become the vital source for almost everyone in the world who simply has an access to internet.