There are plenty of ways to express yourself on social media and show off your character. Among other things, Instagram masks can help to display your imaginative and entertaining nature. The "face mask Instagram" feature can also reflect your current mood and emotions. The variety of masks and effects will make your stories more stylish and unique. Here are five of the best Instagram masks that will diversify your stories. 
The Simpsons Faces (@emi.fls_)
It's hard to believe that this cartoon has been around for 30 years. Everyone probably knows these characters, and maybe even saw them on TV. The Simpsons are known for their influence on today's pop culture and on lots of memes. This cartoony IG mask allows you to become one of the beloved characters from the show. The fun design of the mask gives you the freedom to express yourself in an entertaining manner. If you love Bart or Homer Simpson, you can recreate their most famous lines and memorable scenes. This mask is designed not only for the die-hard fans of the show but also for the people who appreciate the cartoony aesthetics of these characters.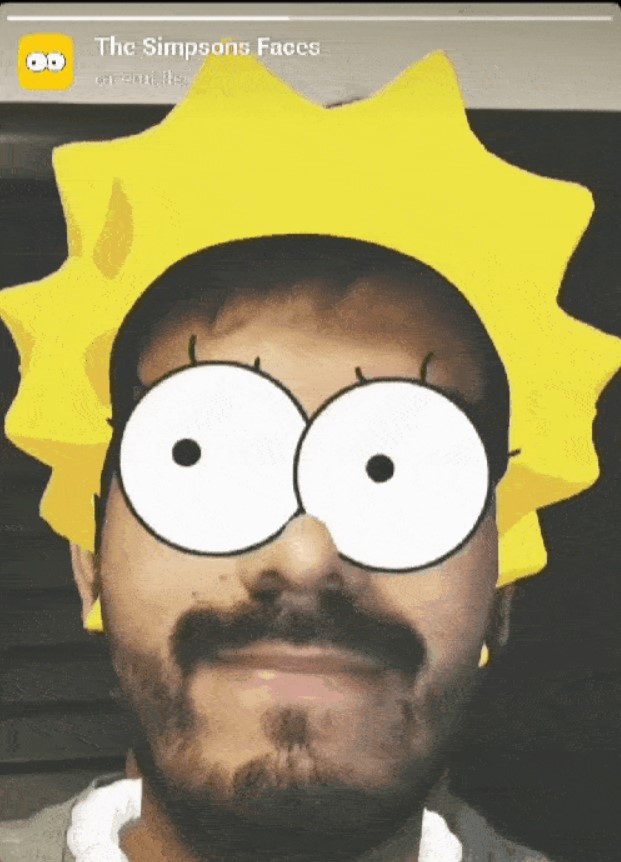 With this mask, you can be as fun as the characters from the Simpsons. Your friends and followers will definitely recognize them because of how hilarious and funny they are depicted in the cartoon. The childhood memories from watching this show will also evoke warm feelings of nostalgia. So, try this Insta mask to remind your friends on Instagram about this iconic cartoon and watch as they respond with the laughing emoji.
Comic Book (@instagram)
This effect highlights the current popularity of comics and superheroes from famous comic books. Unlike the familiar faces from the Simpsons in the previous section, this filter transforms  you into a hero or villain from the pages of a comic book. With this effect, you can also create different scenes and craft your own superhero story. In this regard, the "comic book" filter provides you with the endless creative freedom to see how you and your friends would look in the comic universe.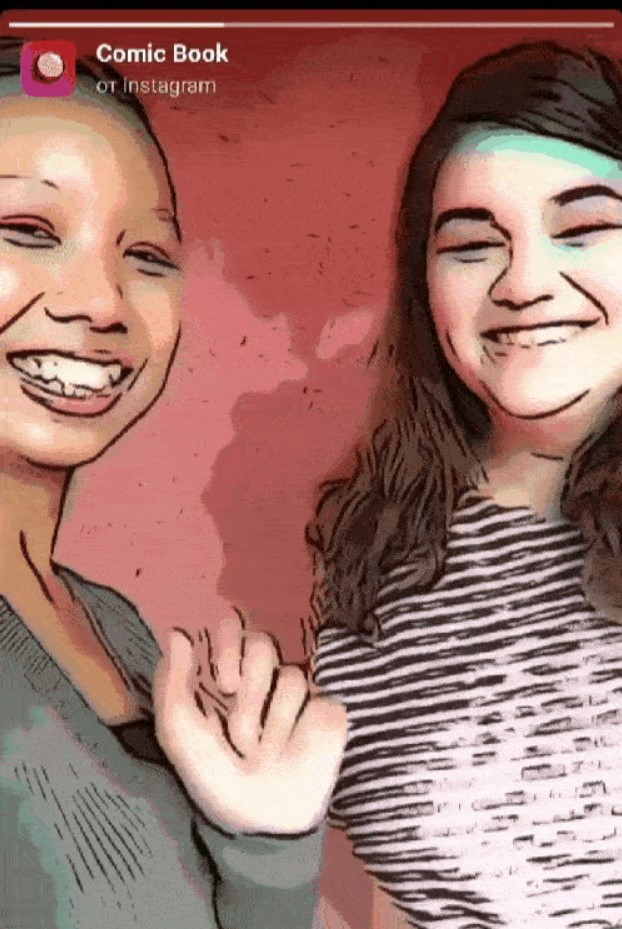 This way to express yourself can also show your love towards comics culture. With all the hype and admiration surrounding the Marvel movies, you can shine as a unique and original comic book character. Plus, you can not only record selfies but also become the creator of your own comic book and make a captivating scene. After all, this IG mask is designed to inspire you as a comic book artist.
Fire Mask (@essayman_official.)
This mask on Instagram can be one of the most accurate representations of you when you have to submit multiple assignments the following day. Namely, the flaming head is a clear illustration of how you're likely to feel when you realize that you have to collect information for an upcoming research project, considering how difficult it can be to pull yourself together after cozy, laid-back weekend. Especially, when you have so many assignments and so little time to do them in. In such cases, this mask might be an accurate expression of your emotions.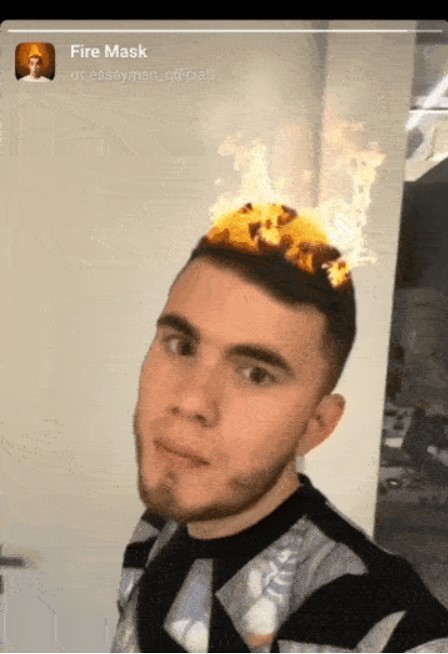 You can also use it just for fun, because this IG mask represents the typical situation of being crushed under a mountain of personal responsibilities. With this mask, your followers will be able to relate to your mood and maybe even share their support with you. The influx of understanding from your friends on social media could be just what you need to handle your issues and relieve the stress. This way, you can make your Instagram stories more creative and show your mood without saying too much.
Harry Potter test (@syilers)
This Insta mask is a trendy test on Instagram which shows who you would be in the Harry Potter universe. It works similarly to the Sorting Hat featured in the movie, which shows in which of the wizarding houses you belong, depicting your own character from the magical saga. Share the result with your friends on your Instagram story, and they will respond to you with their own results. After all, everyone has dreamed of being a part of this universe and becoming a wizard.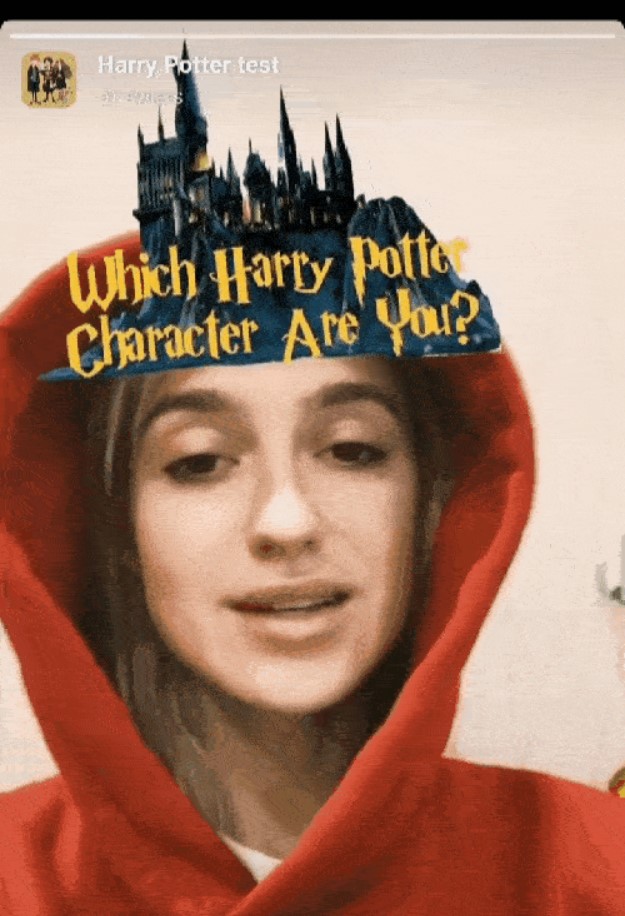 Among other IG masks, this one is interactive and might get your friends to join in on the fun. The rules of the test are simple: just tap the screen and the sticker will show your character's  card. Once you post your story with the results, your friends might message you to say that you've both been placed in the same Hogwarts house. So don't wait another minute to try this mask and find out your wizard name.
Street Art (@chrispelk)
Easily among the best Instagram masks, this one shines as a very artistic way to express yourself. You can capture yourself as graffiti or create your own masterpiece. This mask might transform your selfie into a stylish piece of street art that your followers will clamor to check it out.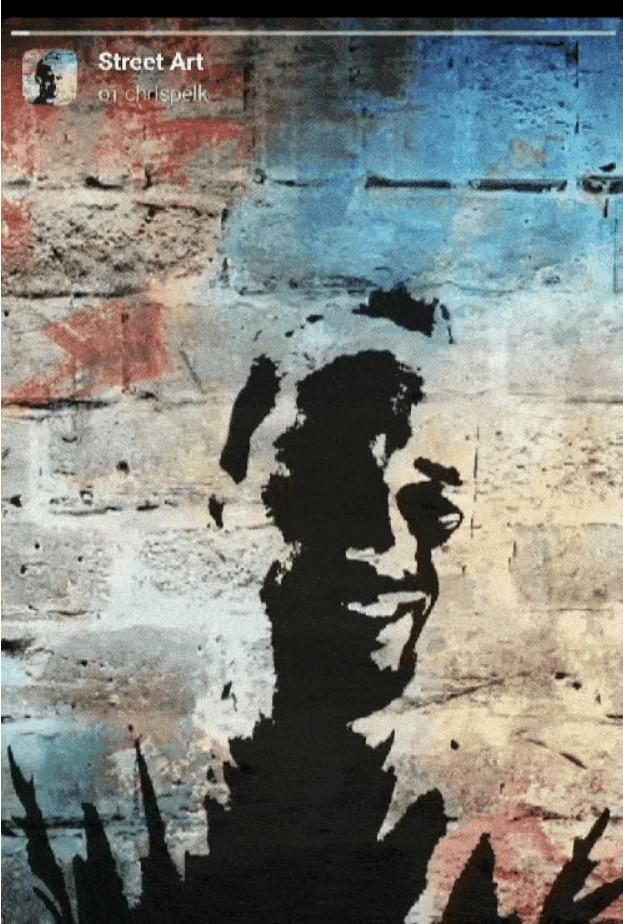 It will also inspire your friends on Instagram to try it for themselves. In this way, you'll show your followers that you admire the style of street art and have original, artistic taste. With this mask, you can also express some exciting ideas to make your Instagram stories more varied and creative. Use this gif image to impress your present and future followers with your imaginative personality and manifest your artistic vision.
How do I add these Instagram masks to my camera?
If you are wondering about how to add these masks to your Insta stories, here is a small guide for you:
Find the page of the mask's creator (@ is under the title of a mask)

Choose the section with masks while you're on your profile page (this section is between the user posts and tagged photos)

Tap on a mask and you can select the "try it" or "save it to camera" options, which are on the bottom right corner.
That's it! Add these effects to make your stories more entertaining and to express yourself in a fun and innovative way.