With the cost of college tuition skyrocketing, landing a scholarship can give any student a distinct advantage. A scholarship can help you pay for your higher education and decrease student debt. It will allow you to focus more on studies and social life without worrying so much about money.
But finding the right scholarships and fulfilling all the application requirements can be quite a long process. So, you should start thinking about a scholarship as early as possible to increase your chances for success.
In this article, you'll find some useful tips that can help you prepare to apply for scholarships.
What Are Common Types of Scholarships?
There is a common misunderstanding that scholarships are awarded only to students who have the highest academic achievements or can boast of high accomplishments in sports. That is far from the truth.
Scholarships are awarded by many organizations, including government, non-profits, large and small businesses, religious groups, trade associations, communities, individuals, professional and social organizations, and clubs.
Some of them are based on financial need, others are merit-based. There are full scholarships that cover the entire cost of your tuition and one-time awards of a few hundred dollars, but they are still worth applying because this way, you can reduce the cost of your higher education.
Here are some common scholarship types available in the US:
Academic scholarships based on student GPA;
Athletic scholarships for good solid athletic performers;
Scholarships for ethnic and gender minorities;
Community service scholarships for students involved in volunteer work;
Creative scholarships for students who study music, dance, literature, design, etc.;
Financial need-based scholarships.
As you see, there are tons of different opportunities, and you only need to invest time and effort into searching for the right ones. You can do it in a number of ways, for example, ask the university you are planning to apply to, search online, or look for companies that can become your sponsors.
Get Started
The best approach is to apply early and often, that's why you should choose only those options that you could realistically win. So before you begin searching for scholarships, you need to write down your unique strengths and look for scholarships that target such traits. After that, you can start searching for programs that suit your needs.
Keep in mind that many scholarships are very limited, so you need to determine suitable options you would apply early because you'll have to prepare and make sure you meet their specific requirements.
How to Make Yourself Stand Out from Other Applicants
Source https://www.habitatbroward.org/volunteer-opportunities-for-teens
The competition to get scholarships is high, so it's crucial to take action and demonstrate your real commitment to bettering yourself as a person. What does it mean? You should start thinking about it as early as possible and do your best to get ready.
There are many possible ways to prepare oneself to win college scholarships:
Do your best in all your schoolwork and always strive for A's and B's;
Pick a hobby to demonstrate you are genuinely interested in other things outside schoolwork;
Get a part-time job to show that you are responsible and can take initiative;
Get involved with the local community and volunteer for a good cause you believe in;
Save awards and honor certificates to show off your prior accomplishments;
Sign up for AP classes and pass the AP exams to earn college credits;
Fill out and submit the Free Application for Federal Student Aid (FAFSA);
Build relationships with teachers, counselors, administrators, and other potential recommenders.
By making these important steps in advance, you can put yourself in a prime position to win a scholarship when college is on the horizon.
Get Organized
You have to establish a process from the start. As you do research, you should gather all the necessary information about each scholarship you are interested in. You should store it in a separate physical or digital folder to ensure that you don't lose it and your time won't be wasted. As you find any additional information you don't want to forget, you should write it down and keep your notes in files you've established for specific scholarships.
Remember that all scholarships have their own deadline. Some of them are very tough, and they must be met. So a good idea is to make a spreadsheet and include in it all their requirements, due dates, awards, and any other relevant information. This way, you'll have all the necessary info in one place, and it will be easier for you to plan what you should do next during the application process.
When you decide which scholarships you want to apply to, you should also determine what the scholarship committee wants. What are they looking for in candidates? How will they decide what applicants to choose? You should carefully examine all the available information about your preferable scholarships to identify the most important factors scholarship committees will be looking for in applicants.
It's crucial to submit an application and paperwork on time. But what if you fail to meet the deadline? Since a lot of college scholarships are offered annually, you may try again during your next year at college.
Compile Documents to Meet the Requirements
This step is probably the most time-consuming. You'll need to fill out the general application and submit extra documents. You'll probably want to document and use all your accomplishments, activities, test scores, and grades during the application process to boost your chances. They will help the scholarship committee to know you better.
Scholarships are different, and each of them requires different documentation. Some providers may want to see additional documents. You should read the application guidance carefully and more than once, so you're less likely to accidentally miss anything.
Now let's take a look at some essential documentation that many organizations will ask for.
Transcript
Transcripts are required in most cases. A transcript is a list of your entire high-school or college coursework along with accompanying grades and credits you received from each course. It should have a stamp of your school and an official signature.
Your Score in Standardized Tests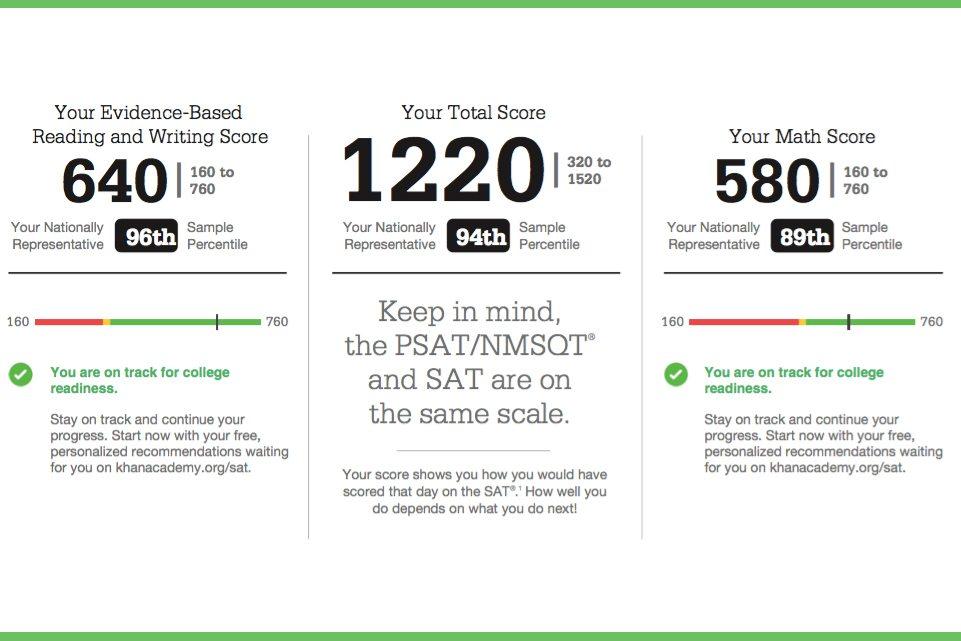 Source https://blogs.stthom.edu/celtadmissionsblog/freshmen/tips-for-sending-act-and-sat-scores-to-a-college-or-university
Scores like SAT or ACT can be very important when the committee will decide who they give the scholarship to. If you apply for a merit-based scholarship, make sure you have copies to include with your application. Usually, high scores count foremost.
Resume
If you don't have prior work experience, you can organize your resume in a way so that it will show your achievements and skills. You can tell about your volunteering experience, hobbies, interests, computer skills, language proficiency, and leadership qualities. Be honest and don't exaggerate things.
Personal Statement
This essay gives a great chance to stand out and showcase your unique personality. You will be given a prompt and a word count. Typically, applicants need to tell about their future goals and objectives and reasons for applying for the scholarship. You should do your best to impress a committee with a compelling story and good writing. You have to be genuine when explaining why you deserve a scholarship. You should also tell how the scholarship can make a difference and make your study successful.
If you apply for several scholarships, don't submit a generic personal statement. Make sure your essay is tailored to the specific requirements of each scholarship.
Letters of Recommendation
You will need to include at least one letter of recommendation from someone who knows you, for example, your teacher or counselor. They should objectively assess your achievements. The letters should showcase what kind of person you are and tell about your qualities, skills, and intellectual capacity. It should show you in a positive light and highlight your strong motivation to pursue a certain degree.
Medical Records
For some scholarships, you may be required to submit a medical report. It must be signed by your doctor or by an authorized clinic.
Financial Info
If you want to apply for a financial aid scholarship, you will need all the critical documents that are required for the FAFSA application. You'll have to include the necessary info about your parents' income with proofs and tax returns.
Portfolio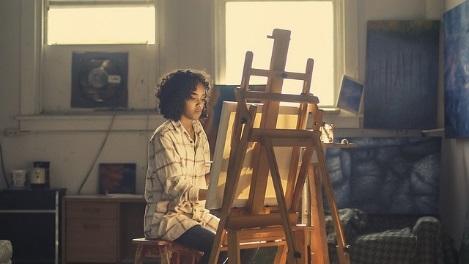 Source https://www.collegebasics.com/applying-to-college/how-to-submit-a-great-art-portfolio-with-your-college-application
You may need a portfolio if you want to study arts, design, or other similar degrees. You should provide examples of your work, for example, an audition tape, pictures of your artwork, or videos of you performing dance. It can be compared to your GPA score and is as important when it comes to proving your creative skills.
It can take some time to gather all the documents for your application, so you should start collecting them as soon as possible. Don't wait till the last minute and submit only those documents that are required and nothing more. You should also check your application form and all other documents for grammar and spelling mistakes and typos before you send them.
And keep in mind that you'll have more chances to win if you apply for many scholarships. A smart approach is to go after as many as possible.