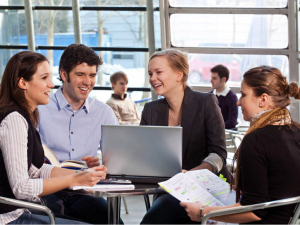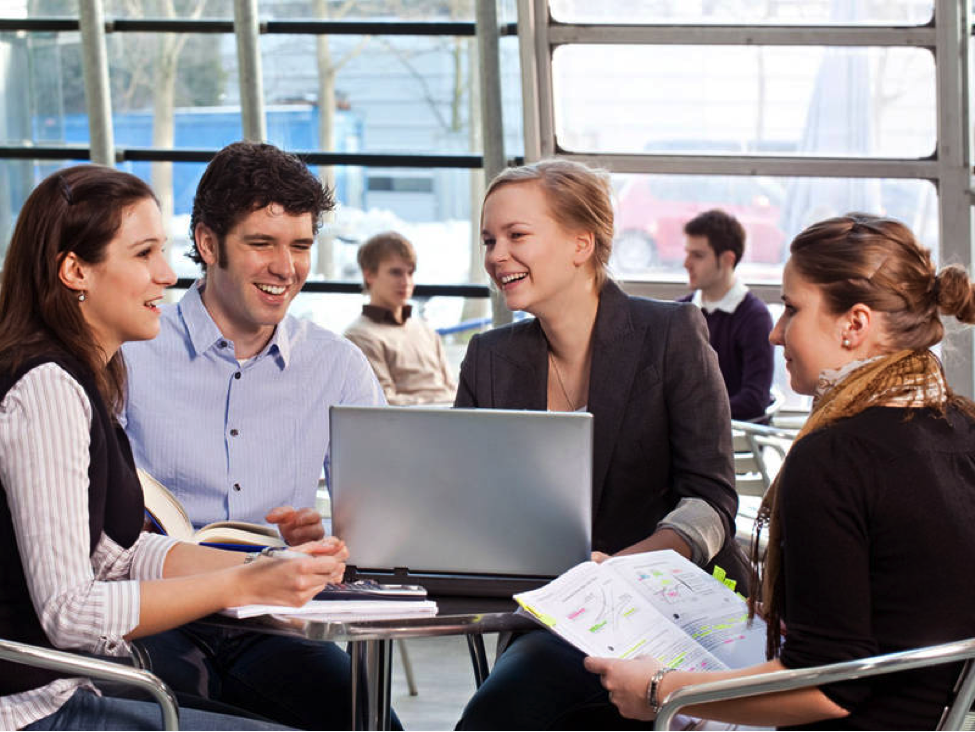 Bachelor of Business Administration (BBA) is a degree course designed to impart strong foundations in business fundamentals, applied knowledge in active market and real-world enterprise scenario. The course is typically for a four-year collegiate duration (though some colleges do have three year courses), with focus on general studies for the initial part, gradually specializing in the business aspect of choice. The business aspects include a wide ambit view of several sub-streams like marketing, finance, management, entrepreneurship, international business, resource management etc.
Basic Composition
At the root level, a BBA degree equips students to run empirical study on a real world business scenario and devise a way to optimize the return on investment (ROI), arrive at smart business conclusions and put forward business strategies to maximize the business model for both yield and resource utilization. BBA courses can, depending on your specialization, approach the business understanding either at micro or at macro level. Other components include introduction to economic principles, global marketplace, accounting, finance, quantitative analysis, team building and leadership, and decision making tasks.
Lately the global market has placed plenty of value on specialized business administration skills related to tourism and hospitality industries, media, advertising and public relations, operational management and legal management. Healthcare management is another area growing rapidly with the influx of "big data" promising rapid streamlining of redundant information to actionable insights. All these specializations make management of information and business strategies a highly lucrative vocation.
Some colleges also provide 'hybrid programs' which combine the learning options from two or more majors. However it might be worth it to evaluate the accreditation of these options given the relative novelty and industry awareness.
Pre Requisites
Business administration may have prior requirements like a standard level of language understanding (English), communication course (including, but not limited to group discussion, peer evaluation, public speaking etc.), cultural studies and psychology. Some colleges and universities treat BSBA (Bachelor of Science in Business Administration) similar to BBA. Hence they refine the requirements to include science, mathematics (calculus, statistics) and empirical study as well. All these pre-requisites help a student hit the ground running as the core concepts of business study involves frequent references, live communication with business models and prospective clients/ employers, analysis of accounts and finances and empirical data collection.
Teaching Business Administration
With the fonus increasingly on creating more battle-ready business professionals who can quickly take businesses to their next level of optimized functioning, teaching business administration has also been under sharp focus to refine the traditional methods:
BBA often involves teachers who are active professionals, working as business consultants, business analysts, project managers, brand managers or financial officers in enterprise positions. This allows them to simulate real life scenarios and equip the students with experience to face actual workplace situations.
Regional industries are often roped in as partners to design empirical tests for the curriculum. It helps both students (who gain from the realistic exposure) and the industries (who can pick interns and future employees based on the demonstrated ability to tackle business cases).
Several BBA degrees are available via distance learning programs. This is particularly agreeable for professionals who can't afford face-time in classrooms after the demands of their job. Many companies draft up legal arrangements promising higher salaries and appropriate positions to employees who enroll in part-time management programs, allowing them to contribute to the company while they share part of the tuition or course expenses.
Ancillary Factors
While opting for business administration courses, it's also important to keep an eye out for retention rates, career placement services, internships and advanced research opportunities. Choosing the right school might rely as much on what's available after you graduate in terms of performance analysis, administrative opportunities and management roles as it is about what you learn inside the classroom.