Hello, my name is Fatemeh Samman. I'm a business administration student in Toronto, who came to Canada from Egypt. At some point in my studies, I became tired of relying so much on my parents. That's why I started looking for part time college students jobs in the sphere of business management.
International students in Canada can work off-campus up to 20 hours per week during regular school terms and full-time during study breaks.
I was especially interested in companies that work with Egyptian partners because I know the cultural and religious characteristics of the region. As an Egyptian migrant student in Canada, finding a part time job can be quite challenging. However, with some effort and a bit of luck, I was able to find good part time jobs for college students in Toronto, and I'd like to share some tips with those who are still searching.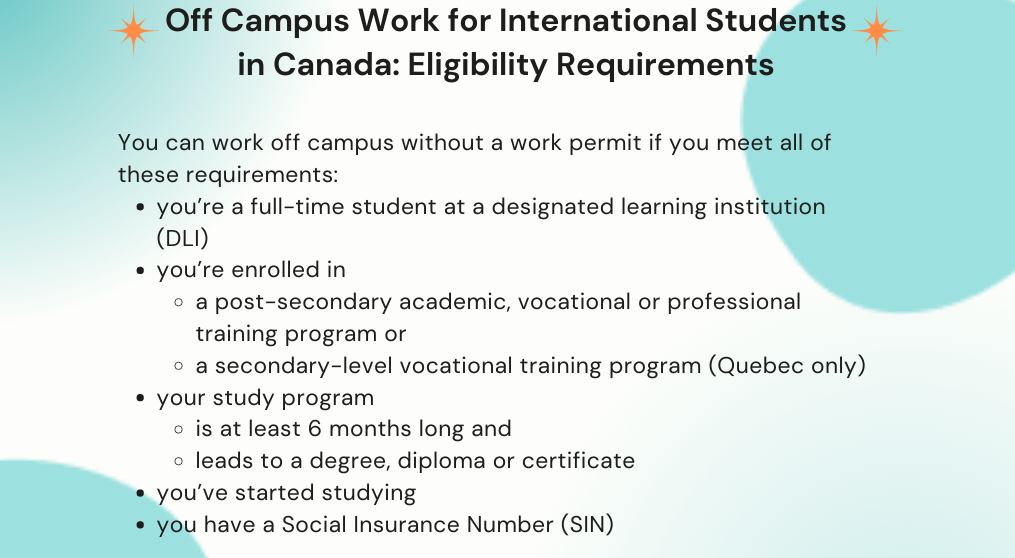 Begin Your Job Search Online
The first question many people who are searching for a job have is the following: "How do I find part time jobs near me?" One of the best places to start your job search is online. Job boards like Indeed, Monster, and Workopolis offer a wide range of job listings in Toronto and other cities. These websites often allow you to upload your resume and apply directly to jobs in part time. This can be a time-saver. Many companies with a good reputation are using these job search services.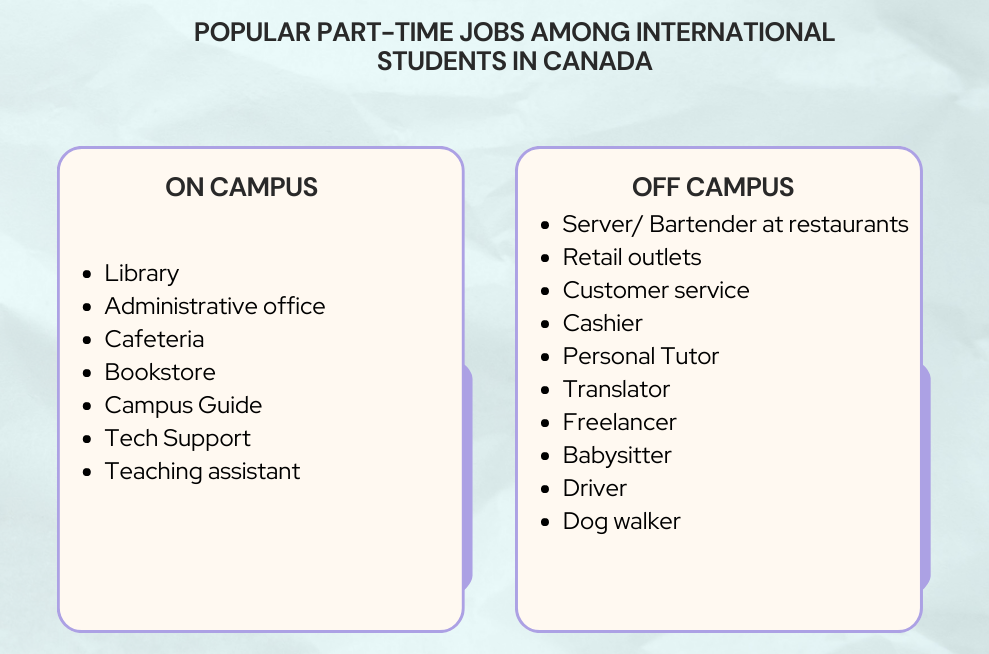 I followed this well-known and popular way and I have managed to find a part time job for college students. I have sent my resume to a website and an IT company working with Egyptian freelancers that was of interest to me answered my resume in the presented case. The part-time project manager position was open. I negotiated with them for two weeks and then we greenlighted the deal. At this point, I have been working for three months and I love my job.
Network to Expand Your Opportunities
Many people manage to find jobs by contacting their friends. Best paying part time jobs for college students are often a result of contacting some friends who work full-time in a certain company. In this regard, networking is a crucial component of job hunting if you want to find part time jobs. Consider joining groups on social media sites like LinkedIn or Facebook. A good option is the "IT Jobs in Canada & USA" group on Facebook or the Jobs option on the platform. Many people share their experience there. Employers also go to them from time to time. These groups provide a platform to connect with other professionals in your field and potentially learn about job opportunities through their network. 
As stated in Talent.com, the average international student salary in Canada is $62,067 per year or $31.83 per hour. Entry-level positions start at $50,621 per year, while most experienced workers make up to $81,330 per year.
You can also attend career fairs or other events to meet recruiters and employers in person. My university offers a yearly career fair; many other organizations do the same thing. Some online events are also present: there was Calgary Career Fair recently (April 4th). In May, there's also Airdrie Youth Job Fair. In the end, a good idea is to ask your friends: they can offer some interesting jobs for college students through their connections. Just in case you're interested, I can confirm that some of the people I know personally have managed to find some interesting jobs for college student in this way. One of my friends managed to land a good job by contacting the friends of his father. 
Tailor Your Resume and Cover Letter
A big factor in the ability to get a job is whether you can impress the companies that give part time jobs for students. When applying for jobs, it's essential to tailor your resume and cover letter to the specific position you're applying for. This means researching the company and job description and highlighting your skills and experiences that align with the job requirements. 
For example, let's imagine that you're willing to apply for a company that deals with copywriting. What should you do? For this part time student job, you should show that you have some writing experience. If you were writing some interesting texts for college publications, don't hesitate to show them. The idea is to highlight that your credentials are as good as possible. There are many people contending for local jobs. Show that you're the best person for a student job. 
Guides on How to Prepare Resume and Cover Letter
It's also important to double-check your resume and cover letter for any spelling or grammar mistakes. Best part time jobs are achievable only for individuals who can produce a high-quality discourse about their lives.
Prepare for Your Interview
At some point, you'll be successful and some companies will pay attention to your resume. If you're called in for an interview, take the time to research the company that offers jobs part time for students, its mission, and its culture. Many companies want to see candidates for jobs in part time who know what they're going to do. Dress appropriately for the interview and arrive on time. Be prepared to answer questions about your work experience and education, and ask questions about the company and the position you're applying for. Explain your motivation to consider some workplace/job. There's nothing shameful in claiming that you, for example, want independence from your parents. 
Apart from these standard recommendations, I would also recommend you be genuine in the conversations. Many employers would like to see your real personality as they'll have to work with you for a long time. That's the path to getting high paying part time jobs.
Understand the Work Culture and Expectations
In the end, I also want to give some tips that can guarantee you the preservation of the job. It's not enough to land a job, you also have to show characteristics that would allow you to hold to one. Don't worry, the rules for a job as a student aren't difficult. Once you've landed a job, it's important to understand the work culture and expectations. Working part time doesn't mean that you have to be isolated and offer no interesting feedback to your colleagues. Be friendly and try to create a positive personal brand. You should also try to learn more about the local ethnic culture too: assimilate its characteristics.
Conclusion
All in all, by following these tips, you can increase your chances of finding a part-time job as an international student in Canada. Remember to stay positive, put in the effort, and make use of available resources. Finding the best part time job isn't an impossible mission. Good luck with your job search! Part time work is a path to starting a strong and interesting career!