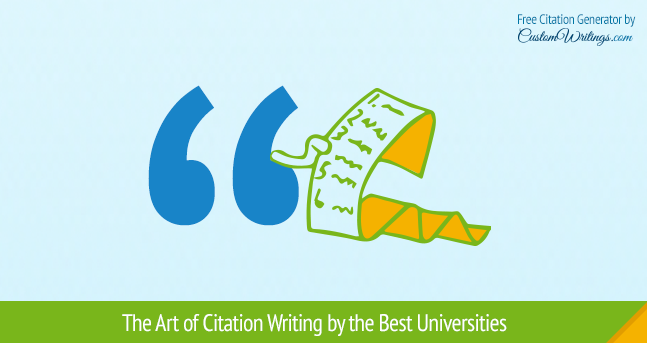 Why must students use citation styles when writing papers? Well, essays, theses, dissertations and other types of papers must feature bibliography at the end because professors demand students to mention the main sources they use to complete their writing assignments. However, every source (book, e-book, journal, newspaper, article, etc.) comes with different citation requirements. Furthermore, professors can ask students to use a specific citation style (APA, MLA, Chicago/Turabian) when writing bibliography.
That's why students must learn to master the art of citation writing. To improve the situation, have a closer look at the best guides offered by some of the most renowned universities in the country.
EndNote (Cornell University, Virginia Tech)
EndNote – a reference and bibliographic software program under the license of the College of Agriculture and Life Sciences belonging to Cornell University and Virginia Tech. It can be used by graduate, undergraduate, staff and faculty members only.
Mendeley (full list of supporting universities)
Mendeley is another great tool for creating bibliographies, managing references, organizing PDFs and more. The software is more than just an online program; it is an academic social network where users can make their own fully-searchable library.
Zotero (Princeton University & others)
Lots of universities around the country support Zotero. This open-source, free, web-based tool for source citations, bibliography creation and PDFs' organization is excellent for college students aiming at perfection when writing papers.
BibMe (Carnegie Mellon University)
Created in 2007 by the Carnegie Mellon University, BibMe quickly became a preferred automatic citation creator by students all over US. It is free to use and it additionally features clear guidelines for citing references in different styles – MLA, APA, Chicago.
Purdue OWL (Purdue University)
Purdue University is famous for its wide variety of citation writing material. Students can access the main website and get instant access to the Purdue Online Writing Lab.
The Writer's Handbook (The University of Wisconsin)
Writer's Handbook is a special section on the University of Wisconsin's main website. It is aimed at students who want to master the most important citation and reference styles and formats.
Graduate Writing Center (UCLA)
The Graduate Writing Center offers plenty of information on how to properly cite and reference sources. As part of UCLA, the website provides thorough information on how students should use APA, MLA and Chicago style, as well as a detailed guide on citation styles by field.
Effective Writing Center EWC (University of Maryland University College)
EWC  for UMUC alumni. Faculty members and students will find valuable resources to help them boost the quality of their writing.
Writing in College (University of Chicago)
Excellent writing guide for the 1st and 2nd year students, "Writing in College" will help you find out everything there is to know about different citation styles as well as key guidelines on writing excellent papers. The program can be downloaded in PDF from the university's main website.
University Libraries (University of Arizona)
University Libraries is a special web page aimed at all students eager to improve their writing skills. It can be found on UA's official website. Find out more about the most important citation styles and how to reference your papers, and use accredited software programs to perfect your style.
Do you want to be a model student with a paper that can stand out? Do you want to excel at what you do and convince teachers that you're the best? Well then you need to become a guru at citation writing. The guidelines we mentioned above should help hone your skills to perfection. You can try benefiting from Free Citation Generator as well because it is extremely easy to use and requires little time to acquire what you need. Now you have everything you need to become an expert in citation writing, so, go for it!