"Experience is the best teacher." So they say. I cannot agree that this statement is 100% accurate in all life situations, but sometimes it is indeed true. When you are young, you perceive the world differently than when you are older. All obstacles seem smaller, easier, or even not important at all. I chose my business school when I was young enough (but now I understand I was too young then). Over time, I realized that I had not paid attention to many aspects of this crucial decision in my life. At the same time, the things that were extremely important to me when I was 18 don't seem so in my 30s. My article today is dedicated to young adults who are on the verge of choosing a business school. I will share with you what you should pay attention to first and foremost to avoid regretting your choice later in life.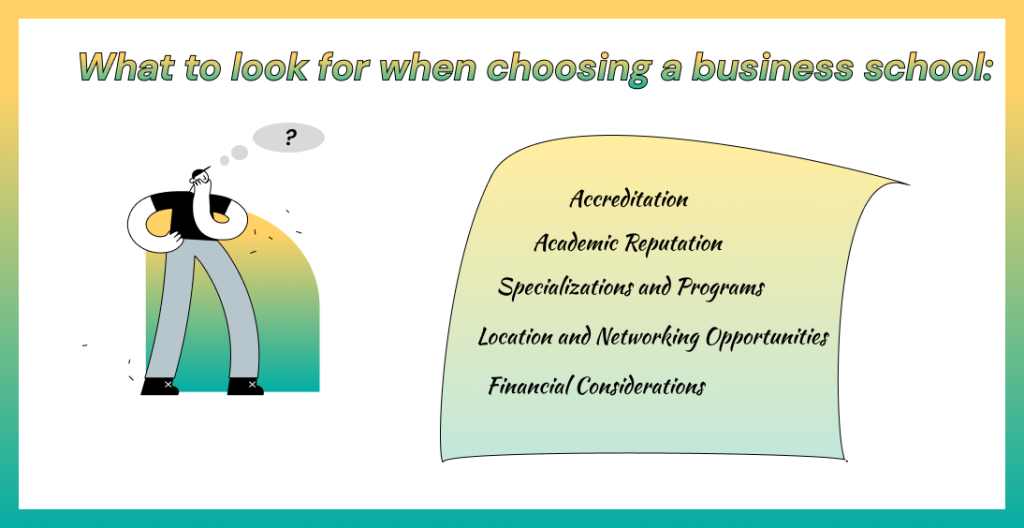 How to Choose a Business School: Accreditation
The first thing I would advise my younger self is to pay attention to the accreditation of the educational institution. This is an extremely important aspect that determines how useful your degree will be after graduating from business school. Here's what you need to understand. Business colleges do not exist in a separate dimension for a select few; they obey the general laws and principles of quality education. In order for your degree to be recognized by other educational institutions and future employers, whether it is an associate's, bachelor's, or master's degree, the respective official bodies must approve your chosen program.
In the United States, some of the major recognized business school accreditation bureaus are: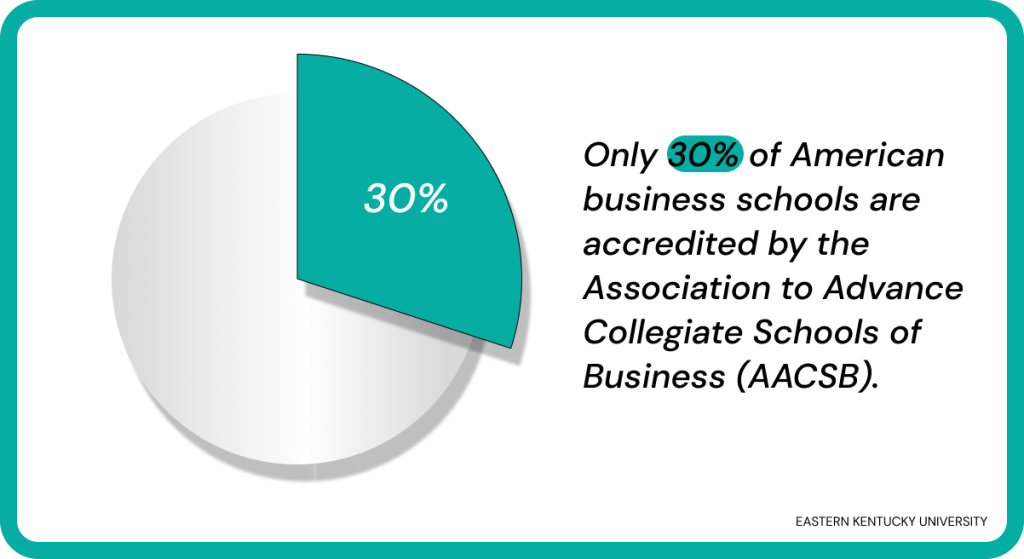 You can easily find a list of schools with various levels of accreditation on the Internet once you have decided which one suits your personal requirements and plans. To give you an idea, here's a list of the top 10 MBA schools with the AACSB approval in 2023:
Stanford University
University of California-Berkeley
Harvard University
University of California-Los Angeles
University of Virginia
University of Michigan
University of Pennsylvania
Massachusetts Institute of Technology
The University of Texas at Austin
Dartmouth College
The Right Business School: Academic Reputation
The next point that I would consider as a high school graduate choosing a business school would be academic reputation. Why is it important, and what does this reputation consist of? I would compare academic reputation to a lighthouse in a storm at sea. When you need to find a place to moor at shore, it will show you the way.
The academic reputation of an educational institution is a crucial indicator that consists of many parts. Some of the most important are faculty qualifications, research opportunities, and the school's track record in placing graduates in desirable jobs.
In other words, an institution's academic reputation is essentially a determination of whether this school will really help you gain quality knowledge and practical skills and find a decent job.
Quacquarelli Symonds (QS), among other reputable organizations, determines this valuable indicator of the school's applicability. This bureau is world-renowned and one of the most respected providers of insights to the global higher education sector.
According to the published business school rankings 2023 of the QS, these 10 US business colleges have the highest academic reputation scores:
Harvard University
Stanford University
Massachusetts Institute of Technology (MIT)
University of Pennsylvania
University of California, Berkeley (UCB)
Northwestern University
New York University (NYU)
University of Chicago
Columbia University
Yale University
Choosing a Business School: Specializations and Programs
I think you know about this aspect yourself. Of course, business colleges that you consider as options for admission should have the specialization and program you need. Business schools offer a wide range of specializations, such as Marketing Strategies, Entrepreneurship, International Business, Finance, etc. Also, in them, as in any other college in America, you can get an associate's, bachelor's, or master's degree.
I must draw your attention to the fact that depending on the business program you will receive, the available specializations to choose from might vary.
An associate's degree in business administration usually takes no more than two years to complete and provides the introductory knowledge to get you on the job quickly.
A bachelor's degree will require at least 3-4 years of study and will provide a solid foundation to apply for a better job with higher earnings.
A master's degree is the most respected and desirable if your goal is to apply for senior (executive) positions in business administration. It usually takes at least 1.5 years to complete this degree.
If you choose a business school to study entrepreneurship, for instance, the following 10 colleges offer the best undergraduate business programs in entrepreneurship in the United States, according to the U.S.News portal:
Babson College
Massachusetts Institute of Technology
University of California, Berkeley
University of Pennsylvania
University of Utah
Indiana University – Bloomington
University of Michigan – Ann Arbor
Baylor University
University of Texas at Austin
University of North Carolina at Chapel Hill
How to Choose the Best Business School: Location and Networking Opportunities
When I was applying to college, I thought its location was not important. From my perspective, it was the last thing to consider when choosing a business school. After all, I was 18 and ready to go to the ends of the earth to pursue my dreams. However, with time and experience, I realized that I was wrong. Location is important for many reasons. The most trivial is that depending on your future degree, you will spend at least two years at this college, or likely all four. Think about it – maybe you want to spend them in sunny California?
The second, more significant, and pressing reason to think about the location of your college is the opportunities it can bring. Studying in a major business hub can provide valuable networking opportunities, a wider range of internships, and potential future job prospects.
College is your finest hour. It's up to you to make the most of it. I would advise you to look for opportunities for realization everywhere. The closer you are to the center of the action, the more you will learn and the more you will be able to achieve over time. Think about it carefully when choosing a business school's location.
In the meantime, to give you an idea, here are the top 10 business schools in California according to the Niche portal:
University of Southern California
Minerva University
University of California – Los Angeles
University of California – Berkeley
National University
University of California – Irvine
San Diego State University
California Polytechnic State University (Cal Poly) – San Luis Obispo
University of San Diego
Loyola Marymount University
Financial Considerations When Choosing a Business School
I have left one of the most painful questions for the end. Yes, the cost of education should definitely be taken into account when choosing a business school for admission. I advise you to approach this issue very carefully.
First off, you should be able to afford college. That is, you should be able to pay the tuition fee and cover related expenses, such as accommodation, food, clothing, textbooks, and, hopefully, entertainment. You should have a good understanding of how much you will spend and on what exactly. I am not insisting that you should already have the entire amount you need in your bank account, but a detailed plan of how you will cover all expenses is a must.
When you have calculated all the potential expenses and figured out how you will cover them, think about whether it is worth it. What do I mean? When you go to college and plan to get a particular specialty and degree, you should have an idea of how much you can earn afterward. For instance, if you plan to take out a student loan to cover your education costs, will you be able to pay it back later? Will your initial earnings be enough to provide you with a normal existence and pay off your student loan debt? I had to learn this painful lesson when I graduated from college.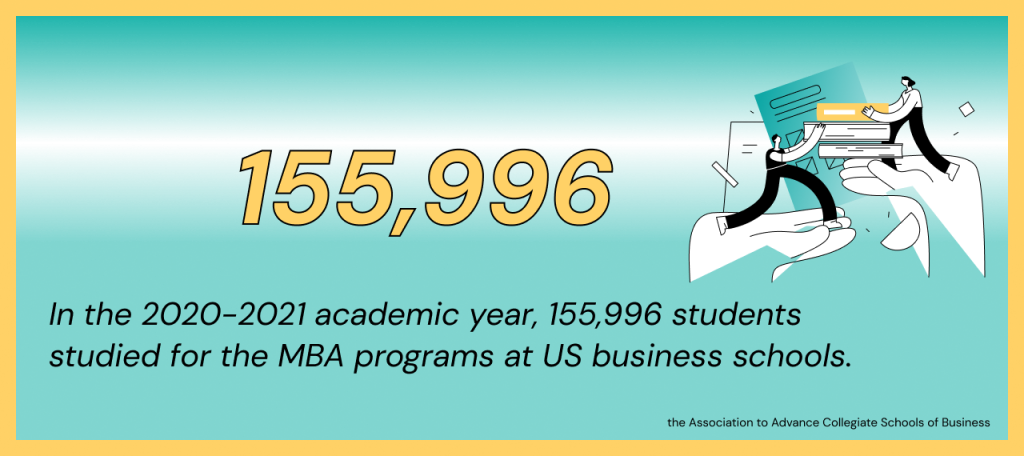 Consider carefully whether your efforts will pay off in the long run and what you can expect after graduating from a business school.
To guide you, here is a list of the most affordable business administration schools in the United States, according to the UniversityHQ portal:
Berea College
St. Petersburg College
Florida State College at Jacksonville
West Virginia University at Parkersburg
Chipola College
Elizabeth City State University
CUNY Lehman College
CUNY Bernard M Baruch College
California State University-Dominguez Hills
CUNY City College
The Duke portal insists that the most expensive business schools in America include the following:
Columbia University's Columbia Business School
Stanford Graduate School of Business
The Wharton School of The University of Pennsylvania
New York University's Leonard N. Stern School of Business
University of Chicago's Booth School of Business
The University of California's Los Angeles's Anderson School of Management
Kellogg School of Management at Northwestern University
Tuck School of Business at Dartmouth College
University of California Berkeley's Haas School of Business
University of Washington's Foster School of Business
I hope that my little guide with published business school rankings will help you in choosing a business school that will become a reliable launching pad to take off into the big world and show what you are capable of!