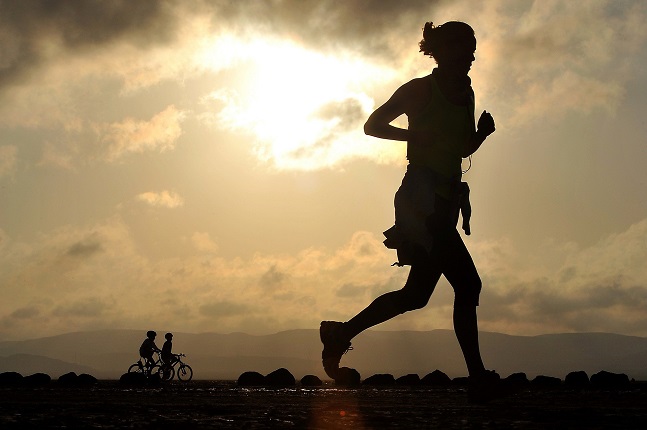 Ann Arbor can boast about some big advances:
It has one of the most prestigious colleges in the northern USA, the University of Michigan;
It has an opportune environment for young specialists, as many companies are drawn to Ann Arbor because of the university research and competent grads;
Forbes branded Ann Arbor as one of the best college sports towns in the USA no doubt because of its killer teams like the Wolverines and others.
Taking into account the last fact, it's no wonder that Ann Arbor attracts students who can't live without sport. But apart from great sports facilities and opportunities in colleges, the city also has a lot to offer to non-professional athletes who just like to keep fit. Thanks to its small size and little traffic, Ann Arbor allows locals to enjoy numerous sidewalks and really beautiful area. If you're an avid runner or biker and want to check out Ann Arbor's cool trails, here is a list of places you just can't miss!
Running Routes
The Huron River Track
Running along the river through Longshore Park, Argo Nature Area and Bandemer Park will give you some stunning views to get inspired and enjoy yourself. The Huron River may cool off some heat in warm seasons and wake you up during the morning runs in colder times of the year. You should definitely try it out and check out the benefits!
Gallup Park
This route also has the Huron River views and leads through Gallup Park where you can appreciate comfortable woodchip and paved paths. Here you can regulate your run just as you want because the area is big and diverse. What is more, you can meet herons, swans and turtles casually strolling along the river. Say hi to them for us, will you?
University of Michigan North Campus
This trail is for runners who are into challenges. The territory of the North Campus and the area around it are surprisingly hilly and very green. If you crave for the change of the scenery and some additional strain for your muscles, this route will do just fine.
Waters Road-Lohr Road-Textile Road (Ann Arbor-Saline)
If you're training for a marathon, this is the most suitable route for you in Ann Arbor. It is effortless to navigate and spacious – the sidewalk eventually evolves into a greenway that lets you concentrate on running and, simultaneously, take pleasure in the process itself.
Biking Trails
Ann Arbor-Dexter Route
This is the favorite trail of avid bikers, mostly, because it offers 2 options to choose from – Miller Road route which is shorter and the course along the Huron River which is much more picturesque. The distance is neither long nor short, so it's suitable both for beginners as well as pros who want to warm up.
Ann Arbor-Island Lake SP
Those who want to test their strength should opt for this route. Island Lake State Recreational Area allows for some light mountain biking – numerous up- and downhills make the trail challenging as well as exciting, so be sure to give it a go yourself.
Morton-Taylor Track
This is a specially constructed long route for bikers who love to abstract themselves from the world for many hours. Here you can find bridges, unexpected ramps, turns into beautiful places, or, in a word, everything you need for an excellent bike ride. So, whenever you feel a little bit adventurous, you know where to go.
Maybury
This is a fairly "calm" trail with several climbs and narrow routes. You might say that this cycling course has a bit of everything – up- and downhills, flat areas, blind turns, etc. – so, it's suitable for anyone who wants to enjoy a fun ride and get entertained. You should definitely check it out!
This list of biking and running trails is a pretty decent compilation for students who combine studies with an active mode of life. Ann Arbor may not be the biggest city in Michigan, but it surely has its advantages with astounding nature sceneries and calm rural-like areas. If you're still sitting at home, well, it's about time to take your stuff and get rolling!