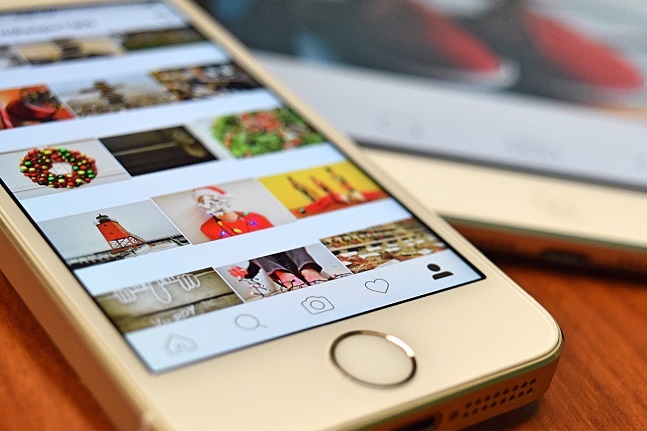 If you're still in high school and haven't made up your mind yet about the college, you definitely haven't heard about Ann Arbor and its famous University of Michigan. If you're already enrolled into this stunning educational establishment and reside in this small city, you'll be pleased to read that the University of Michigan is considered one of the most progressive research colleges in the USA (potential freshmen – behold!).
As for Ann Arbor itself, it's a compact town, but that doesn't mean that there is nothing to see or nowhere to take cool Instagram pics to make your friends jealous. In fact, there are loads of beautiful views and places that can generate a great deal of likes in social networks, and we will certainly share these locations with you. So, are you ready for an Instagram piccy hunt? Here we go!
Fairy Doors
https://www.instagram.com/p/Bbk5AnZAwpX/?hl=ru&tagged=fairydoor
Ann Arbor has more than 10 fairy doors around the city that have mysteriously started appearing since 2005. While visiting, people leave coins and candies for little fellas, and you should too if you don't want your luck to say goodbye to you. Along the way, you may as well take a photo of a cute miniature door that will steal the love of your followers at once!
Michigan Stadium
https://www.instagram.com/p/BblbW_pnWM0/?hl=ru&taken-at=213172226
It's not just the largest sport facility in the USA, it's the second biggest stadium on a global scale! Just imagine an atmosphere when you visit a game and more than 100 000 fans cheer up to their favorite teams. And the Insta pics? They will be gorgeous – even if you visit the empty stadium, it will impress your subscribers with its size.
Matthaei Botanical Gardens
https://www.instagram.com/p/BazSzZ8n5ur/?hl=ru&taken-at=214505500
This natural area attracts people in all seasons of the year – beautiful sceneries, rich flora & fauna and neat trails create a stunning place for a walk. It's a perfect spot to take pictures of city wildlife views and post them on Instagram with hashtag #naturegram or #naturelover.
Astounding Organ in Michigan Theatre
https://www.instagram.com/p/BHFDBFsguBU/?hl=ru&taken-at=24288811
If you want to send down some medieval vibes to your Instagram account, you should definitely photograph the impressive musical instrument that has 245 pipes! And, in order to combine the useful with the pleasant, you may stay and listen to its performance played daily.
Fragel Bagel to Everyone!
https://www.instagram.com/p/6-eNncoksW/?hl=ru&taken-at=10330955
For those who like to post some food pics, there is also something special in Ann Arbor – fraggles! These are bagels with raisins that are cooked and, then, rolled in sugar and cinnamon. The fragel recipe is unique and can be found only in this city in 2 places: MD Bagel Fragel and The Original Bagel Factory. Enjoy!
University of Michigan Museum of Art
https://www.instagram.com/p/BPNzJxpFq2m/?hl=ru&tagged=michiganmuseumofart
Some art pieces will not hurt your Instagram profile. On the contrary, they will show how diverse your interests are. The Museum of Art has a perfect combination of old as well as modern exhibitions so that anyone can find a work of art to enjoy. Check it out for yourself, and we will be waiting for the photo report.
Law Quadrangle
https://www.instagram.com/p/8oMpvFugrK/?hl=ru&taken-at=128650754376221
Right after you add some medieval atmosphere with an organ, you can change the mood and strengthen the impression from your photos with gothic style buildings of the University of Michigan Law School. Beautiful arches, sharp spear castle-like structures and majestic interior are exactly what you need for stunning photos.
157 Parks out There!
https://www.instagram.com/p/BblJwfdH1zN/?hl=ru&taken-at=213172226
Can you imagine how green Ann Arbor is with its small territory, but a huge number of parks? If you visit all these spots, you'll be supplied with cool photos for several years in advance! The interesting thing is that 77 of those parks have a smoking ban, so while taking perfect shots you can also enjoy the fresh air. What is more, these areas are full of running and biking trails so that you can photograph not only nature sceneries but yourself doing some sport. We bet you're into a healthful lifestyle, so why not share this standpoint of yours with others?
Apart from these 8 ideas for great Instagram pictures, you may find yourself in numerous places around Ann Arbor where you would be eager to take a picture, so prepare your camera. It has some work to do.