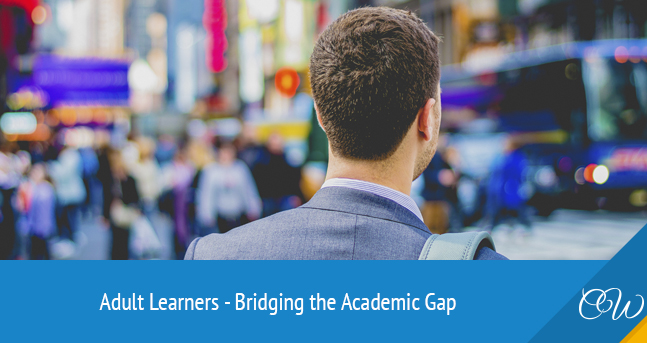 For an adult, learning is a different ball game. And if there is one thing adult learners actually want, it's being able to live through this period with ease.
However, being an adult learner can be daunting. Going back to school and learning after a long time can be very challenging. But that it is challenging doesn't mean that it is not achievable. Irrespective of the hurdles and challenges that may confront you as an adult learner, you can overcome every one of them and perform excellently.
Here are some tips that can greatly improve your performance and help you overcome the stumbling blocks of adult learning.
Limiting Beliefs and Fear
Going back to school after a long time can be scary. Many adult learners often face strong opposition when they bring up the idea of going back to school. People usually try to talk them out of it.
But remember: you're never too old to go back to school, no one is. Yes, it is really possible that you might not catch up as fast as you would have, but it's never impossible. It's also never easy, but when we think of it, nothing good comes easy, so you should put in all your best. The end justifies the means.
Another fear for adult learners, especially for older adult learners is the fear that people will laugh at them. But that's just what it's perceived to be from the outside. Younger classmates tend to respect older classmates, so while it is possible to have disagreements with a younger classmate, it's not something that happens often.
All these are just said and made up to scare adult learners, but when you go into the class with the right mindset and balanced expectations, you're less likely to face any of these. So don't listen to negative stories. Whenever you want to find a reason not to go back to school, give yourself 10 more reasons why you should take the move.
Studies aren't Always Difficult
Yes, you might have been out of school for quite some time, and the gap is there. But you can bridge it by understanding that not all subjects you learn in class are difficult. One way to handle this is by taking your time to actually prepare for classes, read more books to cover for the time lost, do all assignments and form a relationship with instructors.
Younger, regular students also have their own challenges. They also have courses in which they perform exceptionally well and those they perform woefully. Remember that. So when you're not doing as great in a course, don't beat yourself too hard, that's common among students.
Instructors are trained to take cognizance that adult learners are sometimes a step behind, so they are trained to be patient, break down concepts to bits and help these students grasp these with ease.
Never Feel out of Place
We've found that immigrants or older adult learners just don't feel like they can cope. Some immigrants might be struggling to learn the language largely spoken in an environment, or a person feels like he is many years older than the average student in his/her class. In 2012, the National Center for Education Statistics, in a report, stated that "students aged 25 and older account for roughly 40 percent of all college and graduate students in the US."
So it's likely, and really obvious that you won't be completely alone in class. Knowing that many adults are also going back to school should help you really see that you won't feel lost in class.
However, if as an adult learner you don't have your age mates in class, you can still mingle with the younger folks and build great relationships with them.
Don't ostracize yourself because you are older than your classmates. Find and make friends with the reasonable but brilliant ones who will not only respect you but also help you with your studies.
Delegate Responsibilities
If you're an immigrant, you're likely going to have to deal with settling into your new country, and if you have a family, you'll likely have to help them settle in. Some of you now have responsibilities; wives, children and in most cases, a job.
The solution lies in having a support system that will help and ease your load. Maybe reaching an agreement with your wife to look after the baby anytime you don't have to be in class. Or asking older kids to help you with some of the chores around the home, so you'd have time to work and learn.
Time Management Is Vital
Set the right priorities. This is one tip many have found very helpful because it all lies in you knowing what to do, and when to do it. There are many things on your neck. Try to delegate when possible. Try to read, say maybe in the midnight so you that can have an extra 2 hours with your family before bed.
Try to draw a schedule and actually live by it. Remove not-too-important things from the top of the list. Temporarily remove trivial activities from the list; these might include gaming, social media, TV watching, and some others. Always remember that these are temporary measures you just need to take to ensure that your stay in class is as rewarding as possible.
It really isn't going to be easy, but just as I mention at the outset, it's possible. To get that degree, your price might temporarily be your comfort, it might be struggling to learn and study with a new language.
But know that it's possible.