Hello, students, colleagues, and all visitors! My students often ask me about how to manage writing essays fast and efficiently at the same time. I ask them to specify because essay writing consists of many different processes. After that, one of the most popular questions I get is, "Okay, then how to conduct a profound yet fast research?" So, today, we will focus on the steps in the research process and their importance or unimportance. 
Inevitable
Steps in Writing a Research Paper
In brief, research steps include only four crucial steps. These are:
Defining your topic

Searching for information

Evaluating resources

Extracting info and citing sources
However, each consists of multiple concealed sub-steps, and those are the traps that confuse students. People of different academic backgrounds often ask me if it is possible to simplify these steps without sacrificing quality and write a research paper faster and easier. And the answer is yes. You should follow the points above but simplify each step as much as possible. I will show you how. 
The general rule is that you cannot skip four main steps in writing a research paper. Yet, you can miss some of the smaller processes inside these four.
 Key Step 1. Fishing for the Biggest and Shiniest Topic
In this step, students usually have two options: choose the topic themselves or get one assigned. Of course, the second option is easier and saves you a lot of time. However, sometimes teachers want you to take full responsibility for the process. In that case, think of interesting topics, evaluate them, and polish the one you choose. Here is how to simplify each of those steps:
Keep your inner monsters in a cage
The main way to keep it simple is not to get carried away by perfectionism or procrastination. You are overcomplicating things if you search for hours to find the best topics. You are making the research process unnecessarily broad if you have spent a few days only thinking of all possible options. You will be fine with just setting a one-hour timer and writing down all topics that come to mind. If that doesn't help, use online topic generators or utilize your course materials as a reference. 
Use simple math techniques for the topic evaluation process
Skip that part if you write anything smaller than a four to five-page essay or research paper. While writing research paper with lengthier volumes, you can try simple questions that take no longer than a few minutes. For example, to evaluate the relevance, there is no need to go for an expanded expedition. 
Use the keyword search in journal databases and count how many articles are close to your topic. If there are more than seven to ten results, you are unlikely to add something new to the field. You will have insufficient resources for profound results if there are fewer than three related articles. Therefore, the optimal number is three to seven associated articles to consider the topic relevant. 
Choose one and narrow or expand it 
A problem I commonly see is that students get rejected with their topics because the supposed area of research is too vague or specific. It's not only about the results of your study; it's about your comfort. The research process shouldn't take you a full few weeks, so the more optimal the topic you choose, the less effort you will put into it. 
My advice to simplify writing research is to choose the average topic and scale it to both sides. In a larger perspective, what are the implications of your study? Or, on the contrary, what specific case can hold great significance to the whole area? 
Key Step 2. Searching for Info Fast and Efficiently
The first thing that may simplify your life when writing a research paper is deciding whether you need research at all. For instance, one of my students made me laugh the other day. I assigned the class a personal essay about their beliefs on alternative universes and how that reflects their perception of "The Hobbit." My student researched string theory and how "The Hobbit" can actually exist. 
The first thing that may simplify your life when writing a research paper is deciding whether you need research at all.
That was nice, but I could only give an A+ mark, while his research deserved more points. I appreciated it, and he expanded his knowledge, but I was worried that he spent too much time at the expense of his other studies. If you do the same in college, the consequences will be far more severe than in school. 
You can skip the whole
research process
if…
Here are a few cases to save time writing a research project. Skip searching for sources in the following cases:
Personal reflection essays

Opinion pieces or editorial writing

Creative writing

Group discussions or seminars

Class presentations
Of course, the instructions may require sources. If so, there is nothing you can do but obey. However, you can skip the research process if sources are not specified. 
Skipping preliminary research
Yes, deep, profound research for your term paper, for instance, will include preliminary research before the major one. At this point, you generally answer the following questions:
What you already know and whether this knowledge can be biased or one-sided
What data type applies most to your topic (quantitative or qualitative data)?
What are the criteria for your research sources, and what steps for

writing a research paper

will you have? 
However, you need these mainly if your results will be published somewhere in student-conducted journals. As that is not the case for most of you, maybe knowing that there is such a step will comfort you. 🙂
Doing the actual research
Okay, now put the jokes aside. Writing a research paper means you must check out science journals, databases, local libraries, and free internet sources (but the credible ones). You cannot skip the research in many cases, but you still can write a research paper faster with some little tricks:
Use a "wildcard search."

If you need an extended pool of options related to your keywords, you can use specific symbols to get more results. For instance, if you use quotation marks on both sides of your key phrase, the search engine will show only the results with the exact same words and their sequence.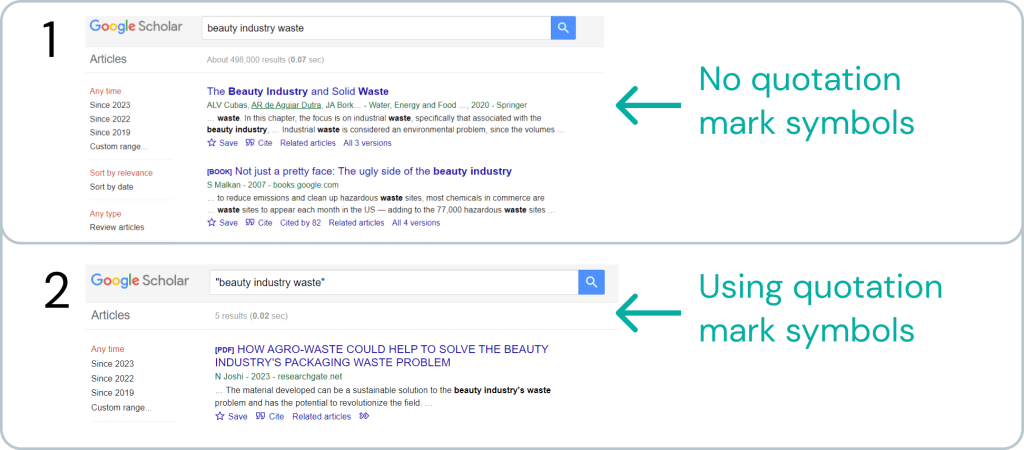 Use search limiters.

Most databases have standard filters to specify your search and save time. These include the year of publication, search by the author's name, open-access-only option, format, language, genre, and subject. Some will also have a search via location, methodology, or educational level. For an advanced exploitation of filters, try Boolean search operators, such as "and," "or," "if," and "not." These are

types of functions that provide you access to customized search filters. 

Check the list of resources in the articles you read.

It is not particularly cheating, but it feels like it. Please remember that you cannot copy the list of sources used by other researchers! However, you can scan it and see if something aligns well with your research topic. You also must not use the same citations without reading the primary source, but you can use this method to speed up the search for related content. 
Key Step 3. Evaluating Sources Without Hating It
My students want to skip this step the most when they write a research paper. Evaluating the source means checking its credibility, relevance, methods, and objectivity. To write a research paper of decent quality, you must use resources that profoundly reflect on your topic or provide evidence-based data. 
It is not enough to open a random database and take the first article with matching keywords. Yes, unfortunately. You wish it were so easy.
Here is how you can simplify this process:
For statistical data, use governmental resources.

For example, use "site:.gov" to limit results to government websites. This will save you a ton of time searching for credible statistical sources with clear sample selection and good reporting methodology. The same applies to international organizations. Google NGO and international organizations on your topic and search for their recent reports. 

Check metadata.

Some web resources do not provide the date of publishing. If that is essential for your research, you can right-click on the screen and choose the "View Page Source" option. 

Fact-checking websites.

For quick fact-checking, use fact-checking websites like FactCheck.org to verify claims and information. Large media websites also have fact-checking rubrics, so if you write a paper on politics or social topics, check Reuters, Washington Post, or New York Times fact-checking rubrics. 
Key Step 4. Reducing the Headache of Citing Sources
I will be extremely brief here, as there are only a few tips you really need for writing research papers and citing them. These are:
Source-citing services.

For instance, you can use a

bibliography generator

and complete the task in a few minutes. 

Official writing manuals.

Search for APA, MLA, Chicago Turabian, or Harvard editing manuals and follow the instructions. Unfortunately, there are no shortcuts here, but following the exact instructions is not a big deal. 

Develop your personal database with tips on citing and avoiding plagiarism.

The easiest way is to collect and download articles like

this one

, so you don't have to search when you need them. 
I hope these steps will help your research process and keep you sane during intense study periods! See you next time, and please let me know if there is anything else you would like to know about the topic!